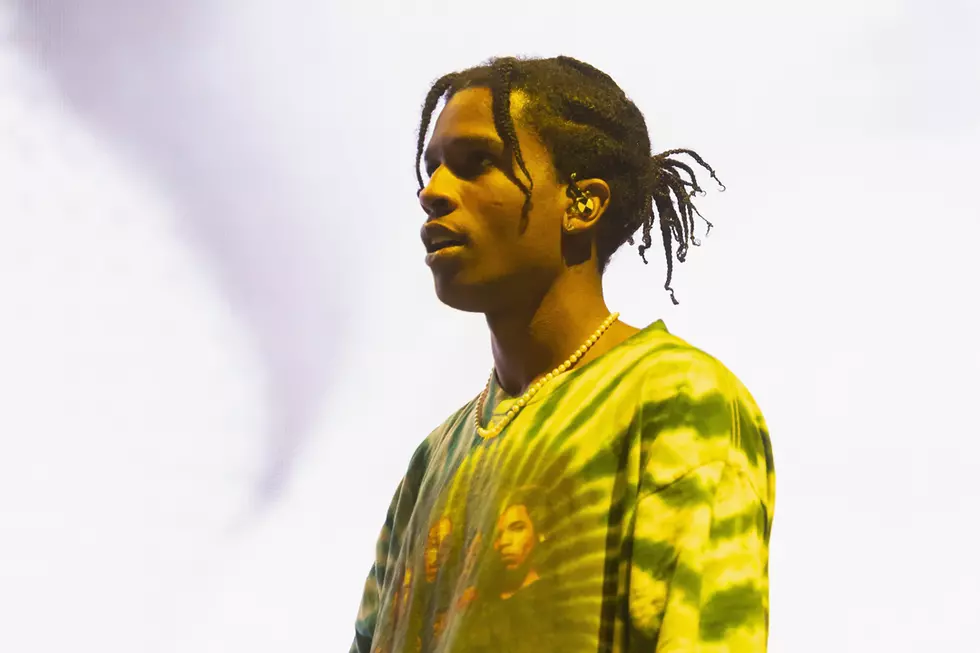 Happy Birthday, ASAP Rocky!
Dave Simpson, Getty Images
Today, Oct. 3, marks the birthday of Rakim Mayers a.k.a. A$AP Rocky! He is now 30.
After first gaining attention in hip-hop circles with the release of his hit viral videos, "Peso" and "Purple Swag," in Fall 2011, Rocky has become one of the hottest MCs in the game, releasing critically-acclaimed mixtapes and albums in the meantime.
The Harlem rapper became a star nationally after the release of his top-ten single, "Fuckin' Problems," in October 2012 that would eventually land at No. 8 on the Billboard chart. Meanwhile, his debut album, Long.Live.A$AP, would debut at No. 1 on the Billboard charts in January 2013. After losing his A$AP leader, A$AP Yams, unexpectedly in January 2015, Pretty Boy Flacko channeled his grief and came up with his drug fueled sophomore album At.Long.Last.A$AP which debuted at No. 1 once again on the Billboard charts.
In 2016, Rocky and the rest of the A$AP crew dropped their first official compilation album Cozy Tapes Vol. 1, propelled by singles like "Yamborghini High." The AWGE crew followed that up this past August with their sophomore compilation, Cozy Tapes Vol. 2 with features from Chief Keef, Playboi Carti, Key! and more.
In May 2018, Rocky unleashed his long-awaited third studio album, Testing, a project that includes features from Playboi Carti, Kid Cudi, Kodak Black, Skepta, T.I. and more.
Aside from music, Rocky has capitalized on becoming a fashion and lavish lifestyle trendsetter within hip-hop. In the last few years, Flacko has scored modeling gigs for brands like Dior Homme, become the creative director for MTV Labs and officially partnered up with Courvoisier Cognac as an official brand ambassador.
Happy Birthday, A$AP Rocky! Love Live A$AP!
See 20 of Your Favorite Rappers Naming Their Favorite Rappers