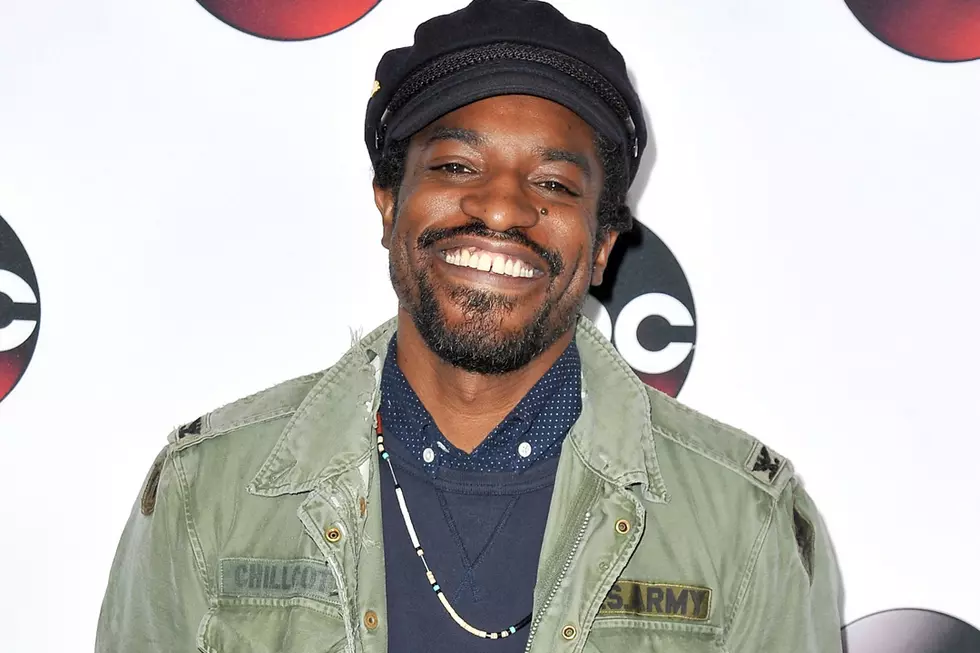 Happy Birthday, Andre 3000!
Jerod Harris, Getty Images
Today, May 27, is the birthday of eclectic OutKast MC Andre 3000. Dre is now 43 years of age.
Bred in Atlanta, Ga., Andre Benjamin burst onto the hip-hop scene in 1992 as one half of the the rap duo OutKast. Together with Big Boi, OutKast mixed dirty South, jazz and G-funk for mass appeal and critical success. The duo released six albums from 1994 and 2006. At the largest pinnacle of their career as a beloved rap duo, their fifth album, Speakerboxxx/The Love Below, won trophies for Best Rap Album and Album of the Year at the 2004 Grammy Awards.
Andre has been rocking the airwaves for over 20 years now both on his own and with Big Boi. As an actor, Benjamin has appeared in numerous films over the years like Four Brothers, Idlewild and in a starring role as Jimi Hendrix in JIMI: All Is By My Side. A man of many talents, Andre is also the creator of the Cartoon Network cartoon, Class of 3000 and a active entrepreneur.
In 2016, Three Stacks popped up more and more at hip-hop's most high profile events while still remaining lowkey. 3000 was on hand for the studio listening of Kanye West's The Life of Pablo, getting to the studio via Uber. In the wake of rapper Phife Dawg's death, Andre revealed that OutKast and A Tribe Called Quest were working on a joint album. Dre finished up 2016 by giving out guest features to Travis Scott, Frank Ocean and Vince Staples.
Happy Birthday, Three Stacks!
50 Great Albums From Rappers With Poetic Flows