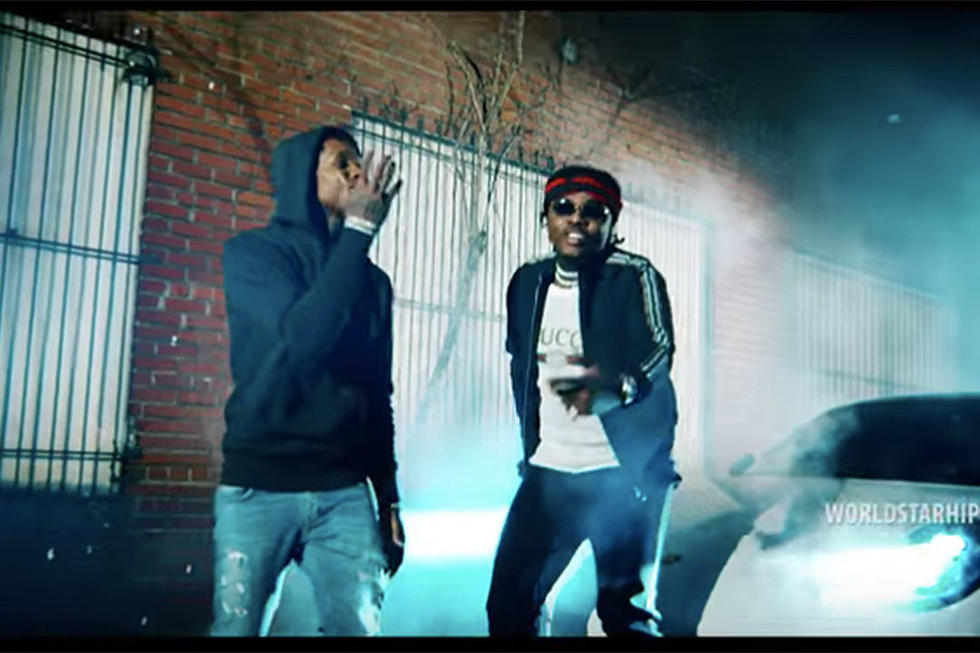 Gunna and Lil Durk Explain Life at the Top in "Lies About You" Video
WORLDSTARHIPHOP via YouTube
Gunna and Lil Durk illustrate that life at the top of the industry isn't always what it seems like in their new cathartic "Lies About You" video released last week (Feb. 27).
The hazy FoolWithACamera-directed visual sees the pair of artists exchange braggadocios verses about their newfound lavish lifestyle next to an exotic BMW and a beautiful woman by their side.
"Tell everything but the truth, get nothin' but love from my crew/I guess they hate what you do, pull up in coupes with no roofs/You caught me in a good mood, can't put a spike in my groove/Got more these designer shoes," infectiously rhymes the Young Thug affiliate Gunna through the track's opening verse.
The Richie Souf-produced "Lies About You" appeared as a standout track off of Gunna's Drip Season 3 mixtape, which released at the top of last month (Feb. 1). The rising artist enlisted a plethora of features throughout the tape including Lil Uzi Vert, who assisted on "At The Hotel," Young Thug, Nav, Lil Baby, Hoodrich Pablo Juan and even saw production from Metro Boomin' among others.
Check out Gunna and Lil Durk's "Lies About You" video below.
See New Music Releases for March 2018