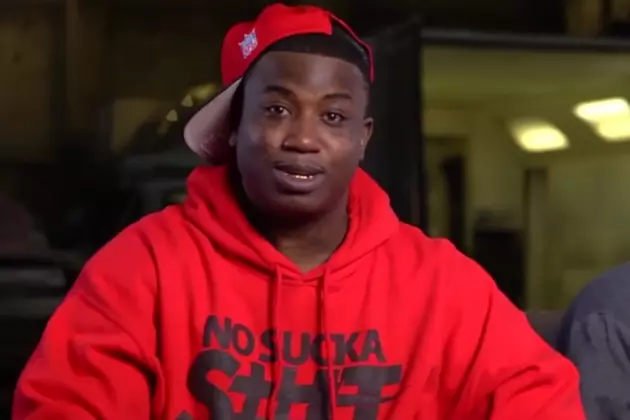 Gucci Mane Finally Releases Long-Awaited Movie 'The Spot'
WorldStarHipHop via YouTube
Back when he was serving his three-year bid, between 2013 and 2016, the Gucci Mane machine didn't stop rolling one bit, with the rapper putting out more music during that period than some rappers do in a lifetime. However, there was one proposed project that never came into fruition.
In 2015, Wop announced he would be putting out a movie titled The Spot, co-starring Rocko and Keyshia Ka'oir. "On October 17th I will release my first movie 'The Spot' via Itunes and other digital retailers," the tweet from his Twitter account read. That date came and went without the movie popping up, and it was later revealed the film would be pushed back until November of that year. But again, it failed to drop.
Most fans forgot about its existence. But Gucci, being in a very good mood recently, decided to put the movie up on the web for free. The Atlanta rapper is almost unrecognizable from his current self, with the film clearly being shot prior to 2013. The Mr. Boomtown-directed flick follows the antics of Gucci and Rocko's "spot," and all the drama-filled shenanigans that go down there. It also features Young Scooter, comedian Shawty Shawty and others.
Gucci is working on a new film with Rick Ross which the Bawse announced back in March. "ATL should love the fact that me and Guwop are going to film our first movie," he told Atlanta radio personality Ryan Cameron. "We doing that independently. We gon' be beginning that in the next three months."
Here Are 19 Rappers Going Platinum in 2017