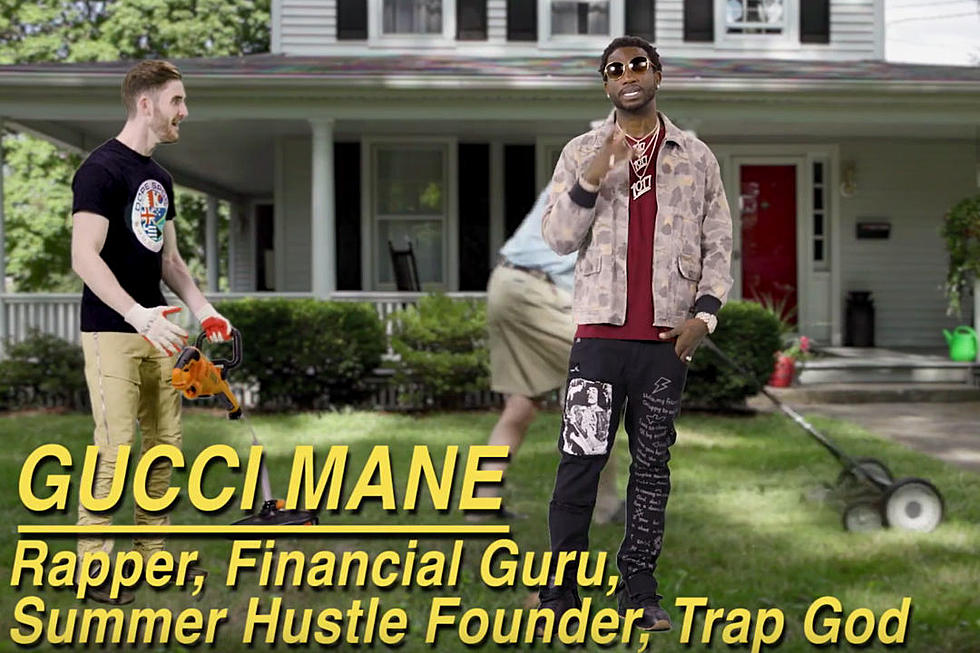 Gucci Mane, Madeintyo and Cousin Stizz Star in Hilarious Footaction Commercial
YouTube
American sportswear and footwear retailer Footaction taps rap stars Gucci Mane, Madeintyo and Cousin Stizz, for a hilarious new commercial promoting the retailer's Summer Hustle Seminar campaign—a program founded by the East Atlanta Santa.
Inspired by the infomercials from the 1980s, the Footaction commercial features Gucci as a financial guru who is trying to help consumers shop in style while keeping things within a budget. Dropping gems on how to stack up money and spend it wisely at Footaction, Gucci Mane delivers hilarious one-liners, in true GuWop fashion, while promoting the latest set of sneakers to hit the retail store. Fellow summer hustle alumni Cousin Stizz and Madeintyo share their individual stories of what they achieved in Gucci's Summer Hustle Seminar, while sharing the skills and specialties you need to stunt during the summer season.
Footaction's Summer Hustle campaign is in full effect now at Footaction retailers nationwide. To check out the latest styles in footwear and apparel, head over to Footaction.com and learn more about their Summer Hustle campaign.
Check out the hilarious commercial featuring Gucci, Tyo and Stizz in the video below.
The Top 5 Sneakers Coming Out This Weekend Including Air Jordan 11 Retro Low IE, Nike Foamposite One Eggplant and More