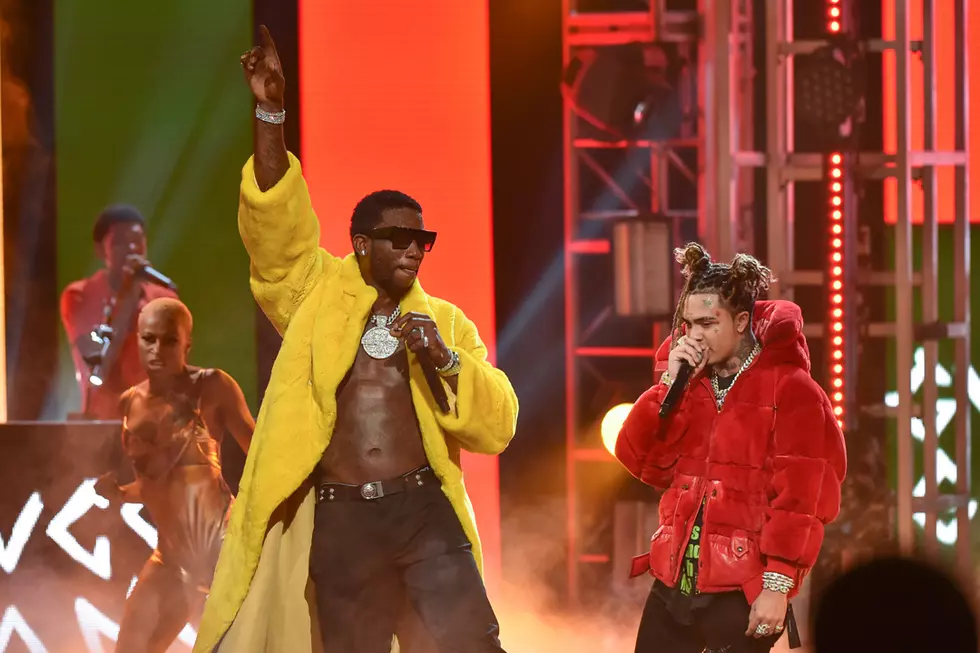 Gucci Mane and Lil Pump Open the 2018 BET Hip Hop Awards With "Kept Back"
Aaron J. Thornton, Getty Images
Lil Pump and Gucci Mane just opened up the 2018 BET Hip Hop Awards in the best way possible.
Pump, a 2018 XXL Freshman, started moving the crowd with his hit single, "Esskeetit" before the crowd started an uproar as he was joined by Gucci Mane for their first-ever performance of "Kept Back." Guwop initially dropped the track with the 18-year-old two months ago during a visit to Zane Lowe.
Before they exited, Gucci and Lil Pump ended with the remix to "Gucci Gang," the latter's certified, triple platinum single from 2017.
Gucci is set to go on tour with Carnage and Pump's partner-in-crime, fellow Freshman Smokepurpp, beginning Nov. 7 in St. Paul, Minn.
Check out Gucci and Lil Pump's performance below.
See Photos of Gucci Mane, Gunna, Asian Doll and More on 2018 BET Hip Hop Awards Red Carpet