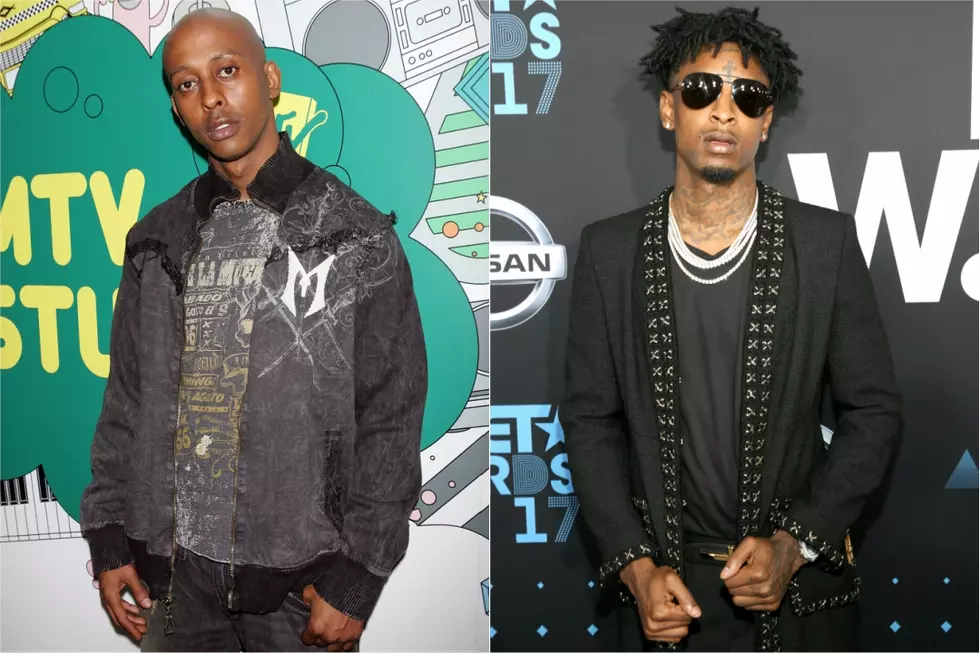 Gillie Da Kid Disses 21 Savage for Holding "I'm a H*e Too" Sign at 2017 SlutWalk
Scott Gries / Bennett Raglin, Getty Images (2)
In a recent video Gillie uploaded in bed with his wife, he can't seem to stop laughing about the whole thing. "Don't ever talk no gangster shit ever again in life," says Gillie before cracking up. "How you gon' be a gangster, shoot 'em up, bang bang, and you walking around with a sign talking about I'm a hoe? These niggas is crazy. No pussy ever had me that fucked up, ever in life."
Earlier this week, 21 and Amber both responded to haters in a video together, brushing off what anyone had to say about it. "How the fuck is my man not a savage anymore?" Rose asks. "Do y'all want him to pistol whip me? Beat me up? Shoot up the SlutWalk? Like what the fuck do y'all want?"
21 chimes in, "Y'all need to get off a nigga's dick. Get off my bitch dick too. SlutWalk was fun as a motherfucker."
See Gillie's video below.
10 Rappers Who Were Shot While They Were in the Spotlight