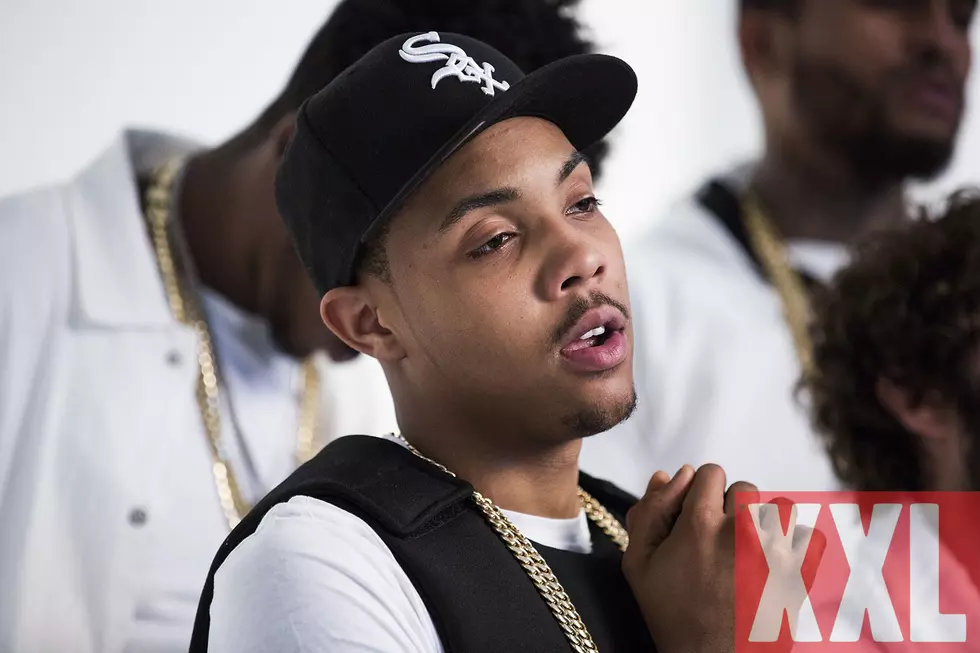 G Herbo Sells Hope on "Take Me Away"
Lauren Gesswein for XXL
G Herbo came from the gutter and worked hard to become one of the most popular rappers in Chicago right now. But there will always be obstacles and distractions, and Herbo fights through on his new track "Take Me Away." Listen to it above.
The song wasn't included on his excellent new project Strictly 4 My Fans, which he just dropped the other week. The tape features two previews of upcoming projects, one with fellow Chitown MC Lil Bibby and one fully produced by Southside.
The new song centers around pitfalls Herbo faces when trying to change his life. Music has given him success, but the streets are always calling him back. Here, he struggles with the decision to try and move beyond the limits of his past. It's a mature record, not uncommon for the 21-year-old, and he almost sounds hurt.
Check the new track above and stay on the lookout for more new music from the 2016 Freshman.
See Behind-the-Scenes Photos of G Herbo at 2016 XXL Freshman Class Cover Shoot