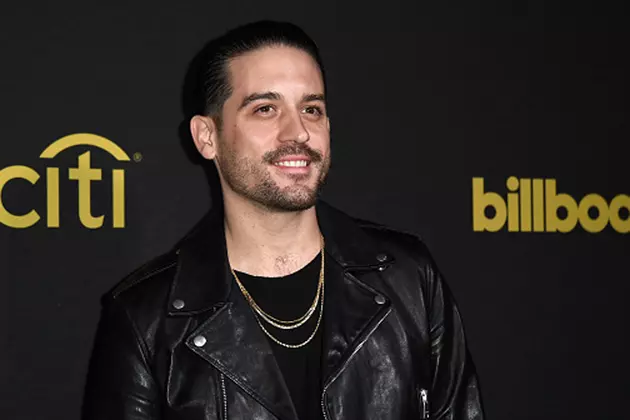 G-Eazy Drops Four New Songs Featuring Jadakiss, Rexx Life Raj and Phem
Frazer Harrison, Getty Images
G-Eazy blesses fans today with four new tracks for fans' consumption. The Bay Area native dropped his emotional pop track "Just Friends" featuring Phem, a hip-hop anthem with Jadakiss on "Get a Bag," a different type of sound with "Nothing Wrong" and a slapper with "Wave" featuring Rexx Life Raj. Right now, G is currently working on his new forthcoming album The Beautiful & Damned.
A track that stands out of the four is "Get a Bag," which is produced by Remo The Hitmaker for New Wave Music, Inc. Both G-Eazy and Jada do their thing, throwing down fire verses about securing the bag. "Dior, Gucci, Rari, two seat/She's a movie, but means nothing to me/A-list singer and she's just a groupie/Rockstar lifestyle and I mean that truly," G-Eazy raps.
Another noticeable track is "Wave" feafeaturingtures promising youngster Rexx Life Raj and production from Kyle Betty and Dakari. The upstart handles the hook and background vocals while G puts in work for the verses.
"Count my blessings, not my flaws/Leveled up now I'm a boss/I double back from every loss/So worry not at all, 'cuz I'm on a wave/I'm on a wave/I'm on a wave/Watch me rise like the tide/They all want to ride the wave," Rex sings.
The tracks come a few days after Young Gerald threw the first pitch at Oakland A's Stadium for his own Bobble Head Day. G-Eazy also collaborated with the Oakland A's Organization to release his official G-Eazy x Oakland A's capsule collection which includes the Majestic x A's x G-Eazy Jersey, Louisville Slugger x Oakland A's x G-Eazy Mini Baseball Bat and a  limited edition Topps baseball card.
Listen to the new tracks below.
See 25 of the Best Hip-Hop Projects of 2017 (So Far)