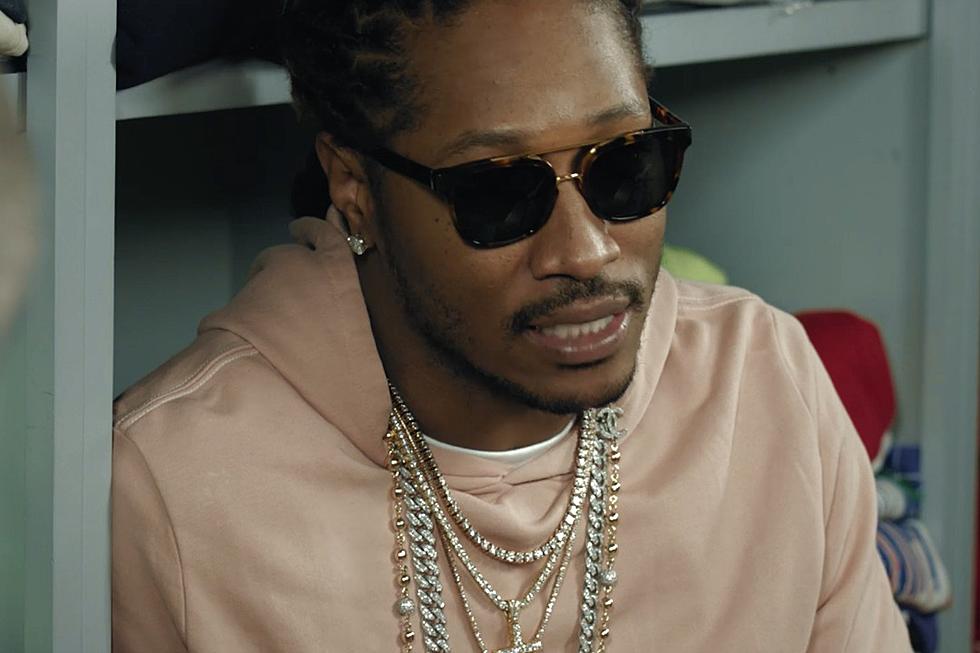 Future Says a Certain Song From 'HNDRXX' Might Cause Controversy
Apple Music
Future's dropping his second album in as many weeks tonight with HNDRXX, and now the second part of his interview with Apple Music's Zane Lowe is available to watch below.
During the 11-minute interview, Future says this album is more personal and honest than his sophomore album Honest, which he says he named such just for the title. "I was just using it as a title instead of actually being honest in the music. This is me opening up and just letting it all out so I can just move past it and certain things, I don't have to speak on it again."
Zane references a song that's probably going to get a lot of attention, and Future isn't sure if the track is going to be received positively or negatively. "It might get more attention than I want it to get. It might get the wrong attention, it might get great attention. Who knows? I just know it's a song I feel good about. This is me not holding anything back."
They also discuss a song on the new album called "My Collection" produced by Metro Boomin that has "kind of doo wop, old time vocals in the background," according to Zane.
See Photos of Future's Different Looks Over the Years