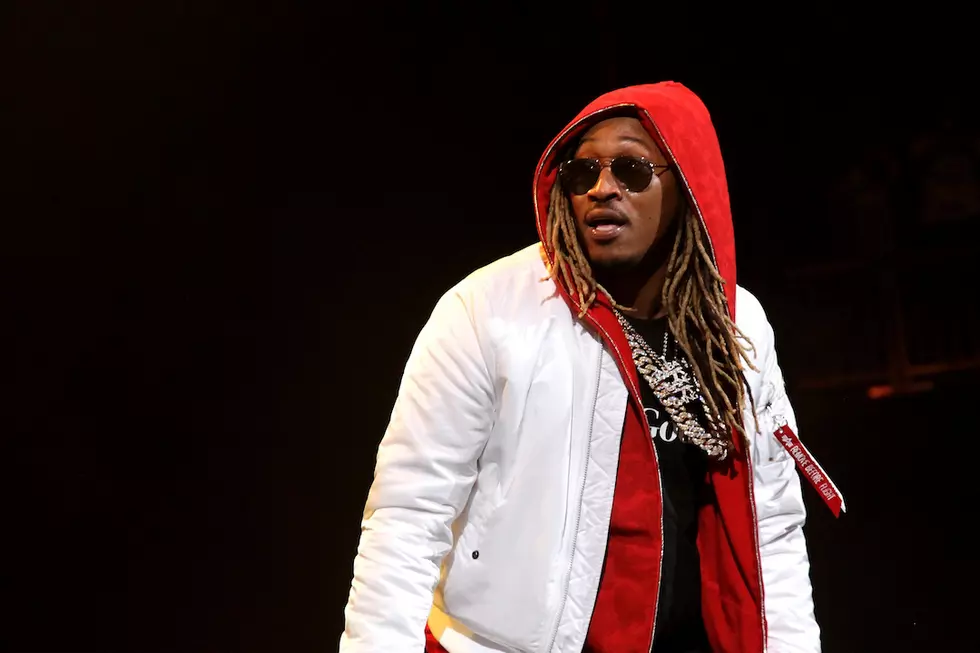 Future Gets Sued for Child Support
Bennett Raglin, Getty Images
Future has some legal drama on his hands. The Atlanta rapper is being sued by one of his baby mamas, Jessica Smith, for an increase in monthly child support payments. Smith claims that Future, whose real name is Nayvadius Wilburn, has neglected their son.
The Jasmine Brand reports that Jessica Smith previously filed a suit against Future in 2013. Back then, Smith accused the "March Madness" rapper of lying about his income to keep his child support payments down. Future said his monthly income was around $16,000 while Smith argued that it was over $50,000.
The two eventually settled out of court. In their deal, Smith got primary custody of their son and Future got his wish of joint custody. The rapper also agreed to pay $2,800 a month in child support.
In the new lawsuit, Smith claims that the $2,800 a month is no longer sufficient. She argues that Future has experienced career success that has considerably increased his income. Smith also accused Future of not maintaining a significant relationship with their son.
The suit argues that Future and Smith's son needs behavioral and clinical therapy as a result of the neglect. It claims that as a result of Future's neglect, the son has been underperforming in school and requires specialized tutoring.
Smith is seeking an increase in child support based on Future's current income and attorney fees for having to take him to court. Future has not publicly commented on the situation at this time.
50 Great Albums From Rappers With Poetic Flows