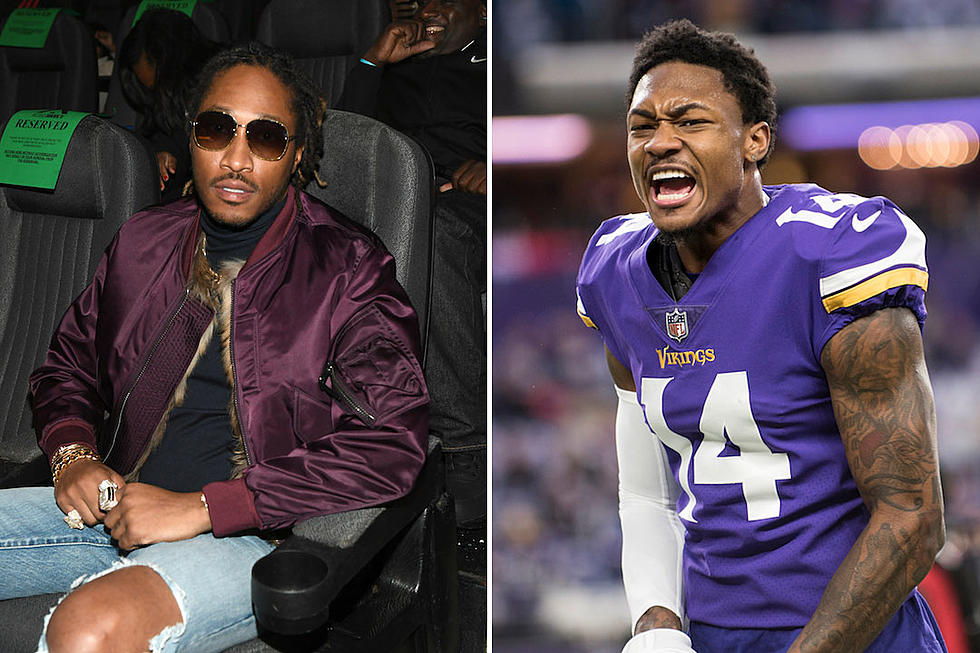 Future Honored in Pro Football Hall of Fame Thanks to Stephon Diggs' 'DS2′ Cleats
Paras Griffin/Stephen Maturen, Getty Images (2)
Future has accomplished a lot throughout his career, but now he's joining the Pro Football Hall of Fame despite not being part of any league. The "Mask Off" rapper will be part of the Hall of Fame thanks to Minnesota Vikings wide receiver Stephon Diggs, whose Dirty Sprite 2-themed cleats will become an official artifact.
Sam Newton, who does public relations for the Vikings, revealed that the Mache Custom Kicks-designed cleats, which read "Stick Talk" and "Colossal" on the side of each shoe along with the album artwork, would be heading to Canton, Ohio.
If you recall, Diggs wore the cleats in honor of Future's successful studio LP back in 2017 during the Minnesota Miracle. The iconic play that he and Vikings quarterback Case Keenum made during the game helped the team score a major win for the Divisional Round of the 2017 NFL Playoffs.
This is far from the first time an athlete has shown their love for Future and his DS2 album, as Michael Phelps previously said that "Stick Talk" helped him during the 2016 Olympic Games.
So far, it doesn't appear that Future Hendrix has responded to the news, but we're sure he will be more than excited to have a piece of his success be placed in the Pro Football Hall of Fame.
Check out the announcement and the DS2-inspired cleats worn by Stephon Diggs in the tweet below.
See Photos of Future's Different Looks Over the Years