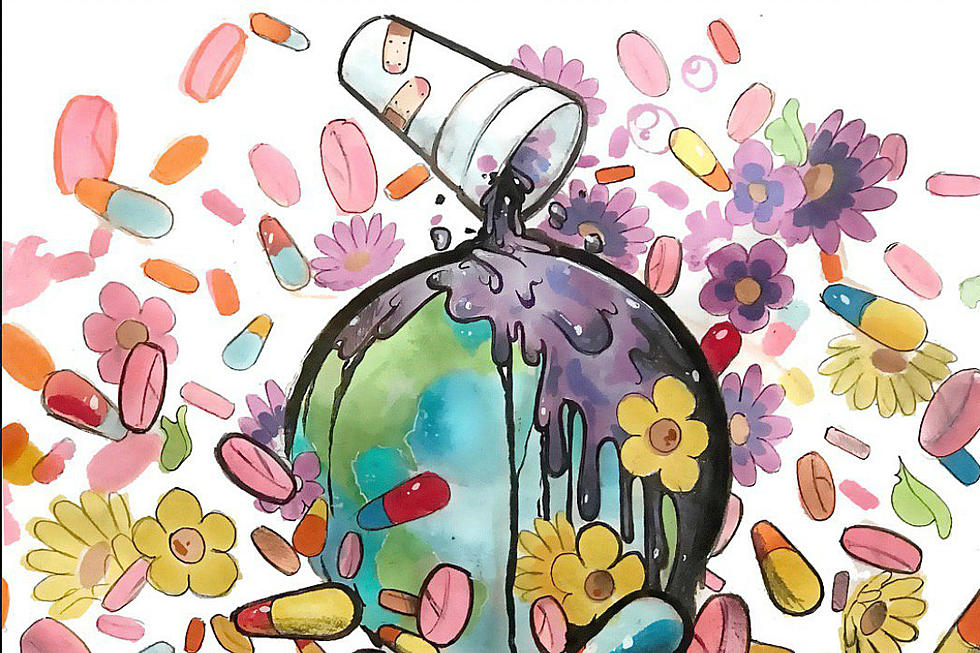 Future and Juice Wrld Share 'Wrld on Drugs' Album Release Date and Cover
Epic Records
Fans salivating off the recent news that Future and Juice Wrld would be putting out a joint project won't have to wait long. The newly-formed duo plans to drop the offering much sooner than later and have announced the release date and shared the cover art for the album.
On Wednesday afternoon (Oct. 17), Hendrix unveiled the cover on Twitter, which shows an image of the Earth with what is presumed to be lean being poured on top of it. The planet is orbited by dozens of prescription pills and flowers. Later on, the Atlanta rapper announced the release date for the album as Oct. 19 on Instagram. A whole new IG page has been created for the release.
Hendrix has since shared what appears to be the tracklist for the forthcoming album. If all things remain the same, the LP will include 16 tracks from the popular artists. Engineer Alex Tumay, who frequently collaborates with Young Thug, announced he mixed most of the records on WOD.
Check out the cover art and release date announcements for Future and Juice Wrld's Wrld on Drugs album below.
See Photos of Future's Different Looks Over the Years