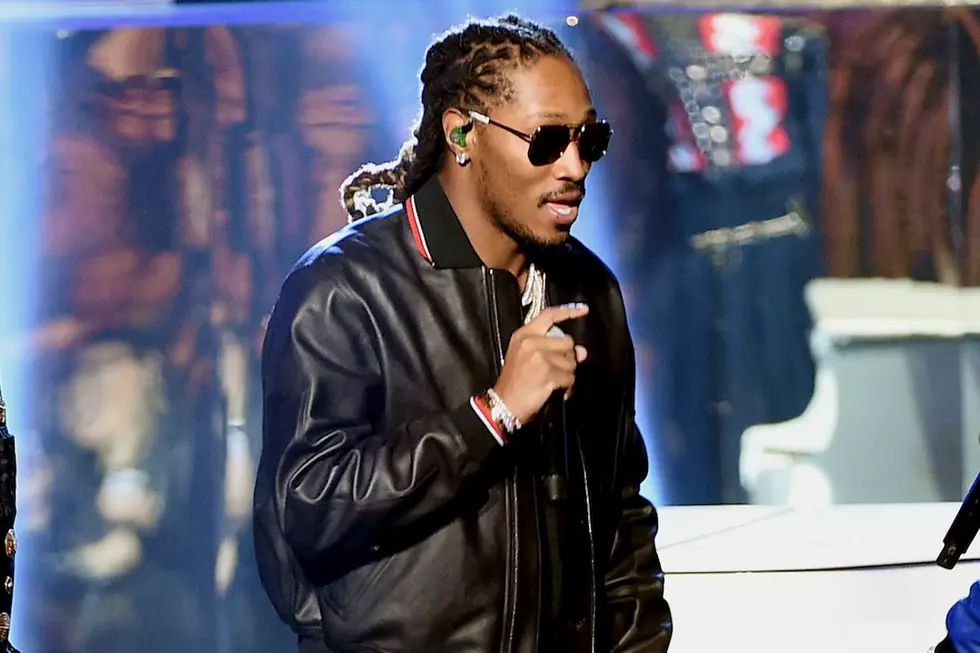 Future Names His Favorite Songs Off His Two New Albums
Kevin Winter, Getty Images
Future made history by becoming the first artist to ever debut at No. 1 on the Top 200 chart in consecutive weeks. With that kind of success, it is no surprise that the Atlanta rapper views his FUTURE and HNDRXX albums fondly. In an interview with Hypebeast, Future managed to narrow down his favorite tracks from each project, selecting six songs in total.
"From the Future project, [my favorites are] probably 'Mask Off' then 'Feds Did A Sweep,'" Future said. "On the HNDRXX project, it's 'Coming Out Strong,' 'Selfish,' 'New Illuminati' and 'Solo.' I love 'Solo.'"
Future gave the brief interview on his way home from Reebok's ZOKU Runner sneaker in London. While he was overseas, the "March Madness" artist also participated in Q&A with DJ Semtex. During the talk, Future spoke about his reason for teaming up with Reebok.
"It's a classic brand. It's been around forever and I wanted to be with a classic brand," Future said. "I just felt like it was a good time to join Reebok with everything I had going on."
Future also did his best job as a pitchman for the new shoe. The Atlanta rhymer praised the ZOKU Runner in front of the U.K. audience.
"It's a comfortable shoe you can wear around all the time," he said. "I think the ZOKU Runners are great for going outside, when you going out to work out and when you're going to the studio."
Now that you know Future's favorite tracks, check out what his fans' selections below.
Fans Name Their Favorite Song Off Future's New Self-Titled Album