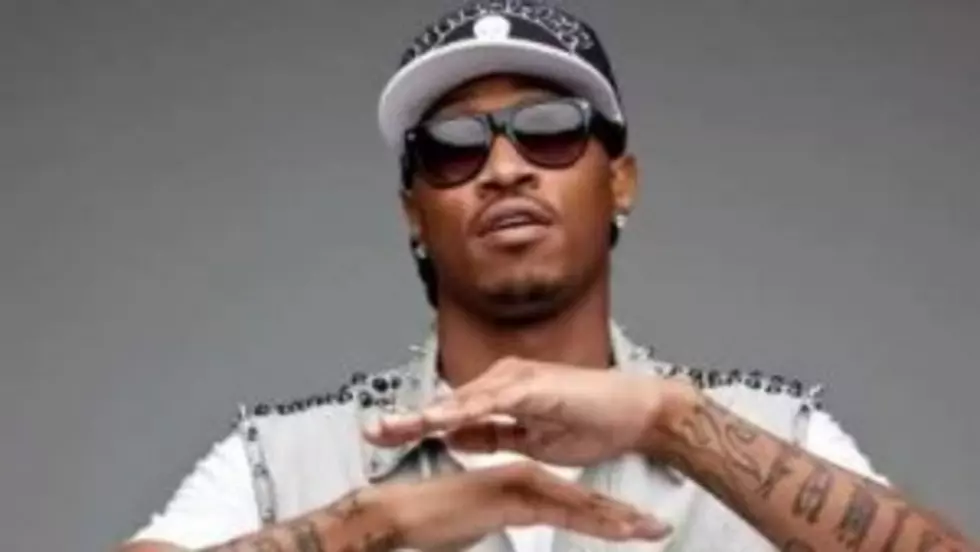 Future Explains Signing With L.A. Reid
Future had flashbacks of the past when he signed his first major label record deal a few-weeks ago. Future recently finalized a contract with new Epic Records chairman, Antonio "LA." Reid, and the man behind hits such as YC's "Racks" and his own "Tony Montana," tells XXLMag.com that the music exec wouldn't let him leave the building without getting his John Hancock.
"It's a great feeling when you know your work paid off," Future said. "L.A. understands the music. Being around somebody who understands the music is the most important thing. Not just being with a coach, but being down with a coach, somebody who is wiling to push you; somebody who can build off your weaknesses and help you with your strengths."
Future has several connections to Reid. The newcomer is the cousin of Rico Wade, the pioneering Dungeon Family producer from Organized Noize, whom Reid worked with when he signed OutKast to his LaFace Records in the early 1990s. And in 2007, Reid also inked Future's best friend and business partner Rocko to a deal at Def Jam.
"God works in mysterious ways," Future says. "Twenty-years-ago, Rico was in his office doing his deal. Four-years ago, Rocko was about to do a deal with Interscope, and L.A. called my phone looking for Rock. The day before Rock was going to sign with Interscope, we met with L.A. and he locked the door and said, 'I'm not letting you out until you sign with me.' When I did my deal a month ago, I was about to sign with Geffen and had a meeting with L.A. the day before. When we went to the meeting and played the music, Rock was like, 'I don't like this situation, the door is unlocked, that means we can walk out.' At first L.A. didn't understand what he was saying, then he said, 'Man lock that door.' That's when I knew everything was right.
"For L.A. to have done a deal with Rico and with Rock, now it's my turn, it meant a lot," he added. "God works in mysterious ways. Me being over there, I felt so comfortable with L.A."
Future says he'll be releasing his debut EP with Epic, called Watch This, in the fall, and he plans on dropping a full LP called Pluto at the top of 2012. —Shaheem Reid