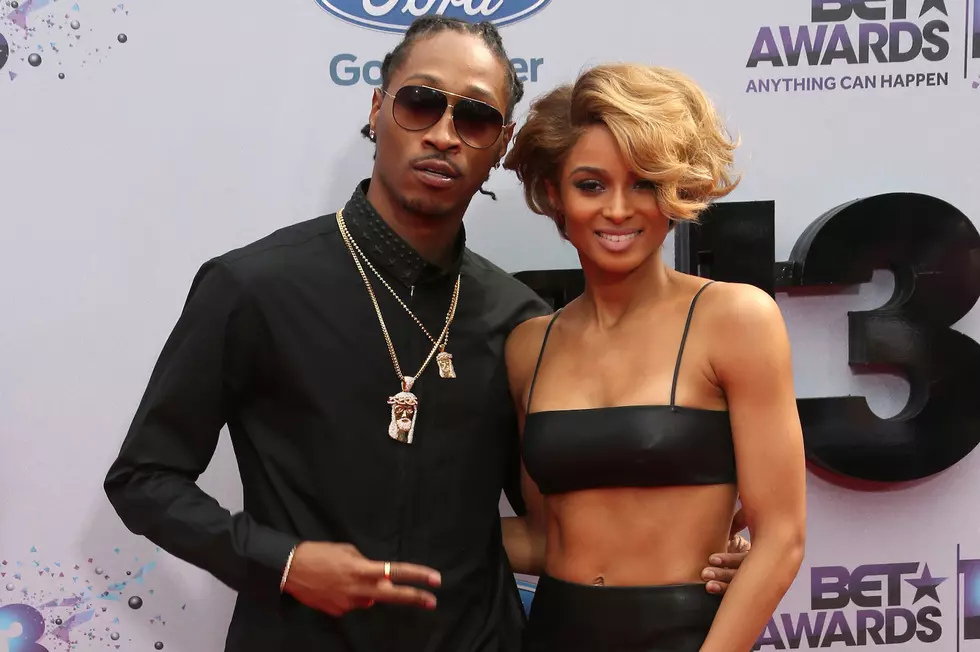 Future Says He Cut Back on Drug Use During His Relationship With Ciara
Frederick M. Brown, Getty Images
Anyone who listens to Future's music knows about his drug use, but the Atlanta rapper cut back on his usage during his time with Ciara. In an new interview with Billboard, the "March Madness" artist recounted bad memories of his relationship with Ciara in which he cut back on his use of weed and codeine to appease her.
"They had me going the cornball route!" he said.
While many people may look at decreased drug use as a positive effect, Future did not see it that way. The "Mask Off" artist claims he's in a much better place now.
"I'm happy with life now," he said. "I'm happy with life, period, even with the end of a ­relationship being... I'm just not going to settle for anything, you know? Even in my life now, I know I can be a better person. I ain't giving up on myself, so if you give up on me, I ain't got nothing else to say for you. Because if you give up on ­something that's real, it wasn't real to you."
One thing that's certain is Future's career is in a great position. Just a few weeks ago, Future became the first artist to ever debut at No. 1 on Billboard charts in consecutive weeks. The Georgia native accomplished the feat with his self-titled album and its follow-up titled HNDRXX.
See Photos of Future's Different Looks Over the Years