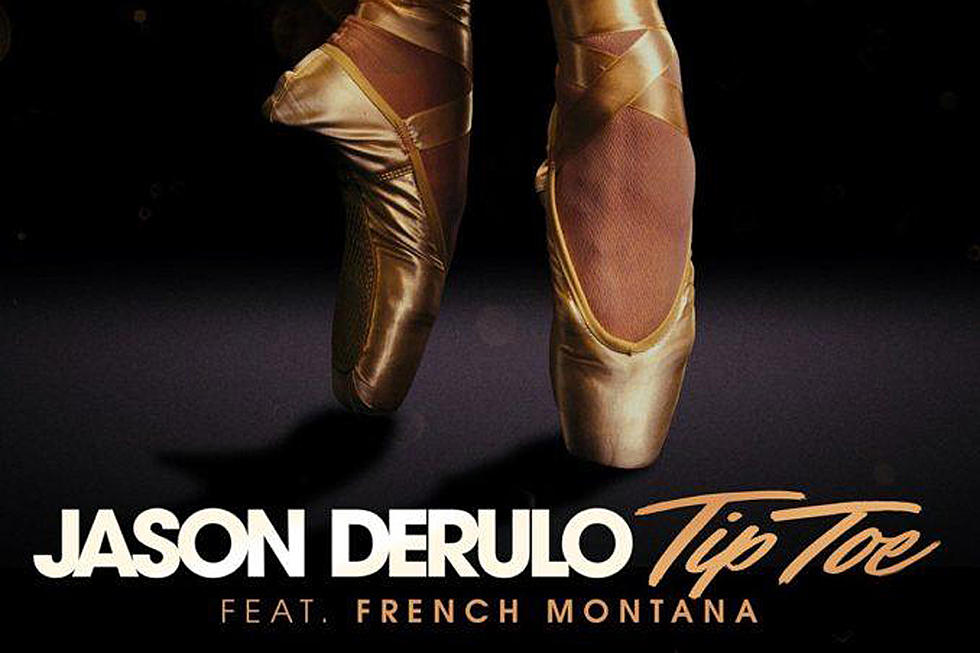 French Montana and Jason Derulo Get the Party Going for New Song "Tip Toe"
WBR
Jason Derulo connects with French Montana for the clup-ready single "Tip Toe." The dancehall-inspired record is right up the alley for both artists who have a penchant for making songs that you can drink and celebrate to. Grab someone and wine when you hear this at the next party you attend.
"Big fat thang, overflowing/Skinny tight dress, couldn't hold it/Way too thick like it's swollen/Girl, you're too bad and you know it/When you drop down, lose focus/When that thing clap, that's a bonus/Back at lookin' appetizing/Back at that food, it's a crisis," sings Derulo.
French ups the energy when he comes on, "Chains on, got me lookin' like a disco/Who that be? In that drop [Bemo-sari?] (skrrt)/Who that be? Blowin' gas out the 'Rari(sk-skrrt)/French vanilla smooth like a honey, yeah, wine it/I sneak up from behind, 'What's you name?'"
The Coke Boys head honcho has been the go-to guy to collaborate with for pop artists as of late. French recently joined producers David Guetta, Afrojack and singer Charli XCX for the new song "Dirty Sexy Money," was recruited by Fifth Harmony for the remix of their "He Like That" single, and even connected with C. Tangana for "Mala Mujer (remix)" and Finnish pop singer ALMA for "Phases."
See New Music Releases for November 2017