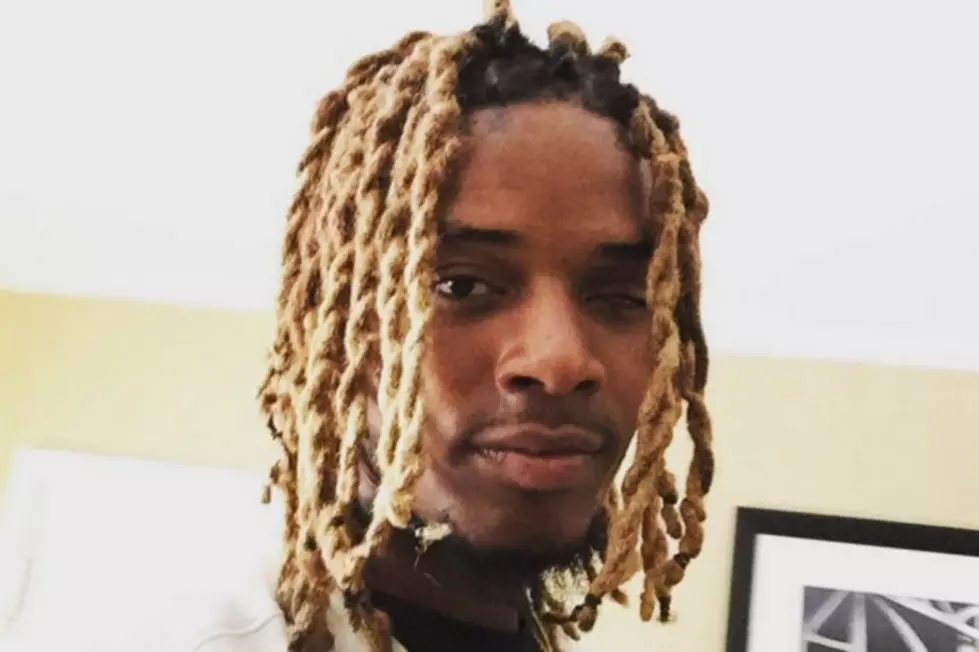 Fetty Wap Involved in Motorcycle Accident
Photo: Instagram @fettywap1738
Serious news out of New Jersey. Rapper Fetty Wap was involved in a motorcycle accident in his hometown of Paterson, earlier. He was reportedly hit by a car while he was riding his bike and knocked to the pavement. According to witnesses, he was attempting to pass a car and was struck by an oncoming vehicle. Though photos circulating of the Wap laying unconscious look pretty bad, the "My Way" singer was responsive as he was being carried away into the ambulance, according to those on the scene.
all charted on Billboard
making him the first artist in the 26-year history of the Hot Rap Songs chart to have his first four singles hit the Top 10 simultaneously. Last month, he received
Fetty Wap's representatives sent in the following statement:
Fetty Wap was involved in a motorcycle incident earlier today. He was treated at a local hospital and is in stable condition. His family wants to thank everyone for their outpouring of love and support. They ask that you respect their privacy during this time. We will provide an update on his condition as it becomes available.
It appears FW is doing okay. A picture has recently surfaced online that was posted by Fetty's DJ, DJ Louie Styles which shows the rapper in a hospital bed conscious and alert. MissInfo is reporting that Fetty suffered a broken leg and and is recovering in the hospital.