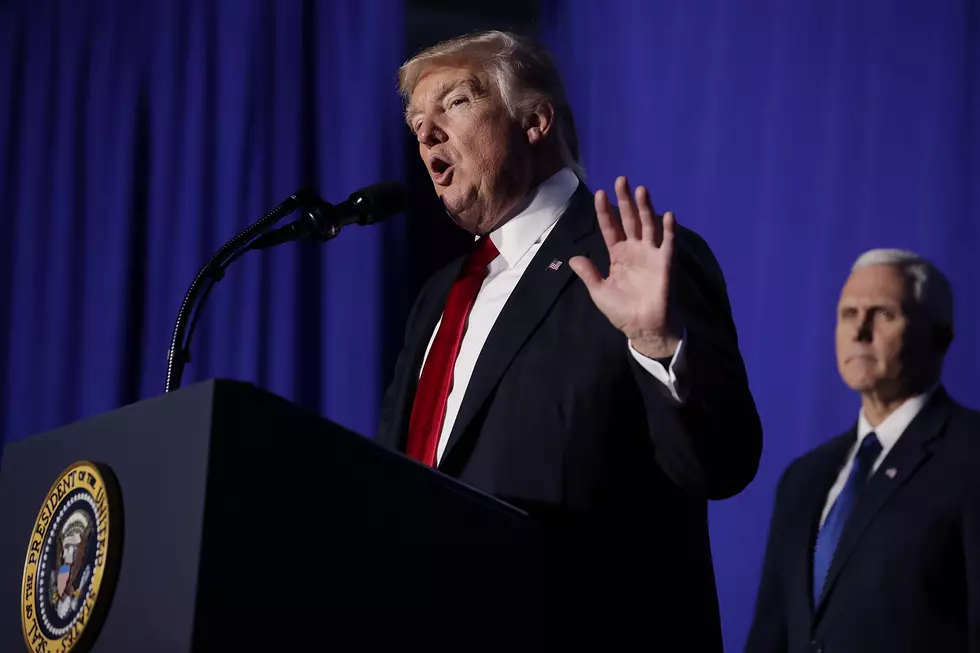 Fans Name the Rap Songs They'd Dedicate to Donald Trump
Chip Somodevilla, Getty Images
The presidency of Donald Trump is upon us and much of the country is not happy about it. Hip-hop has been incredibly antagonistic towards Trump outside of a few exceptions like Azealia Banks and Kanye West.
The anti-Trump sentiment is being echoed by many hip-hop fans. With that mind, XXL reached out to our readers and asked them what songs they would like to dedicate to the new president. As you might expect, the choices were far from welcoming. YG and Nipsey Hussle's "FDT" was one of the obvious choices in the selections, but fans also picked some of the most vicious diss tracks of all-time, such as Ice Cube's "No Vaseline" and Tupac's "Hit Em Up."
While some observers have tried to preach a wait and see approach towards Trump, the new commander-in-chief has done little to assuage doubts of what havoc he may cause. On Tuesday (Jan. 24), Trump signed orders that cleared a path for the controversial Keystone XL and Dakota Access oil pipelines. The order erased all the progress from the Native American tribes and activists' protest against Energy Transfer Partner.
On top of that, Trump signed executive orders to begin the construction of a wall on the U.S.-Mexican border. Trump will use tax dollars to build it, which he claimed would never happen during his campaign. The president is also adding more border patrol forces, stripping sanctuary cities of federal grant funding and making moves to increase the amount of deportations.