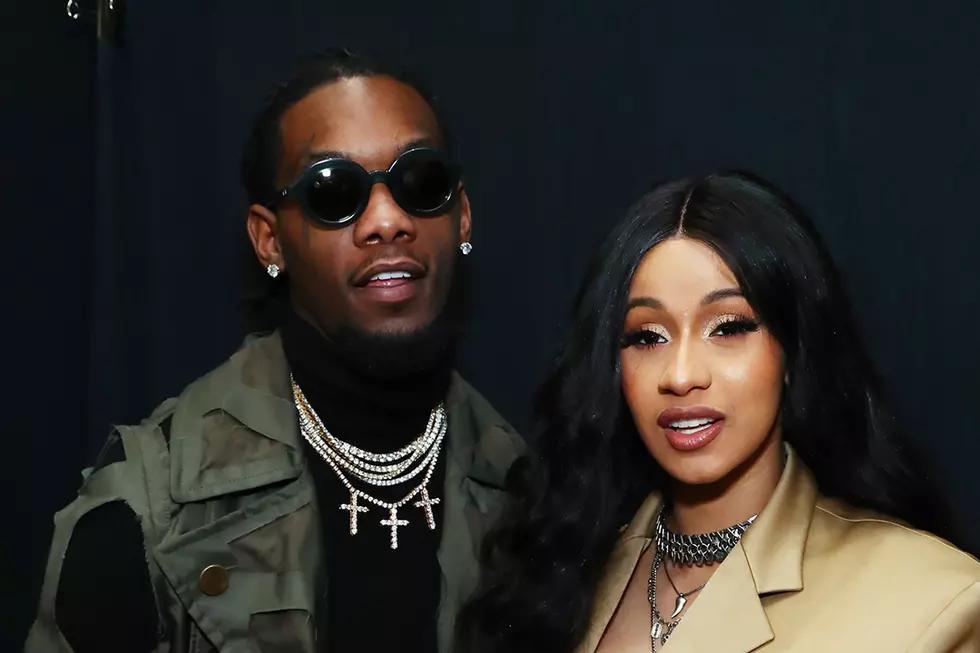 Fans Guess the Name Cardi B and Offset Will Give Their Baby
Astrid Stawiarz, Getty Images
The rumors can be put to rest and speculation set to the side. The big secret is finally out. Cardi B is preggers with Offset's baby.
The Bronx rapper revealed her baby bump to the world on Saturday Night Live (April 8) during a performance of her latest single "Be Careful" leaving all her fans gushing. Offset added to the love fest by declaring, "Cardi and I look forward to our next chapter together." And now the count down is on for little uhh...ummm. Yea, we're still waiting on a name for the bun in the oven. But in the meantime, XXL asked fans to guess the name Cardi and Set will name their celebrity seed when the time comes.
With the internet being the internet, people came up with some interesting handles, with most playing on some characteristic of the two rappers. One person put a lot of high-minded thought into his answer. "Piru Cephus, piru because it's a bloodset that can be shorted to B Set ( cardi B; offSET) sorry I'm high and thought this out 🙃," he posted.
None of these will more than likely make the cut when Cardi and Offset do decide to name their baby, but then again...
Check out some of the hilarious names fans came up with for Cardi B and Offset's kid on Twitter below.
See Fans Guess the Name of Cardi B and Offset Will Give Their Baby