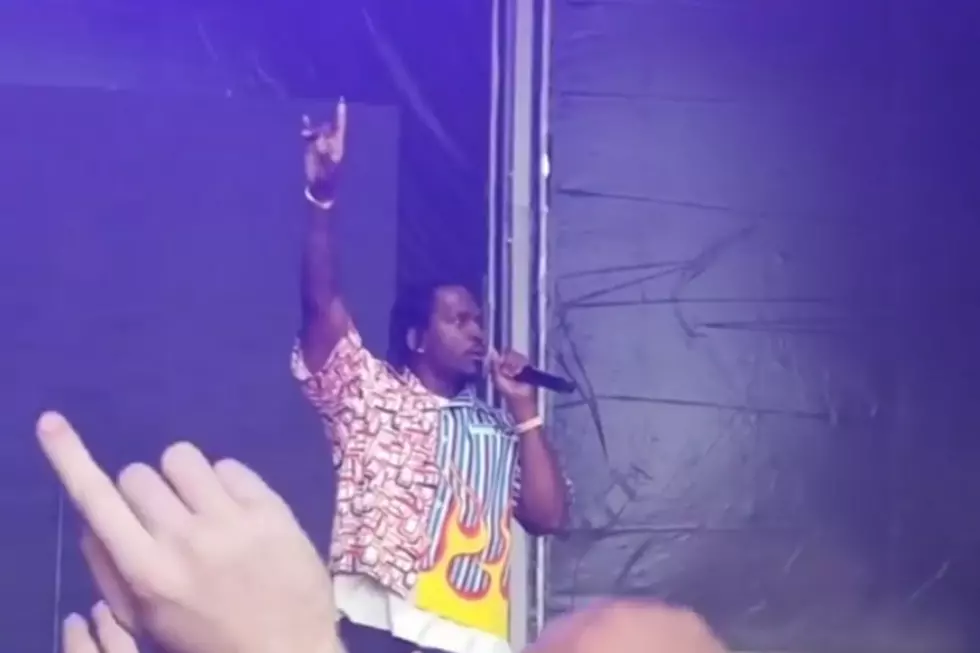 Fans Chant "F!*k Drake" During Pusha-T's 2018 Governors Ball Performance
myfakewrapcareer via Instagram
Pusha-T and Drake's beef has been the talk of the hip-hop world for over a week now, and despite Aubrey's lack of response to Pusha's latest scathing jab, "The Story of Adidon," it doesn't seem like it will go away anytime soon, especially if the fans have anything to do with it. Push performed at the 2018 Governors Ball in New York City on Saturday (June 2), and the people in attendance definitely made sure to let the Virginia rhymer slinger know where they stand.
Push was actually a late replacement for Brockhampton who pulled out of the show following the dismissal of group member Ameer Vann. When Push entered the stage for his set, fans serenaded him with chants of "Fuck Drake" that echoed throughout the venue.
In video of the show, Pusha stands on the stage with mic in hand, while the crowd profanely denounces his nemesis. The Clipse rapper lets them chant for a while as he raises his hand in acknowledgment. After several seconds of the chant, King Push motions for the crowd to stop and tells his DJ to "Drop it" before enthusiastically rolling into the Daytona track, "The Games We Play."
According to those in attendance, Push did not perform "The Story of Adidon" or his other Drake diss, "Infrared," as many were expecting he would.
Check out footage from Pusha's 2018 Governors Ball performance below.
See Hip-Hop Fans Name The Most Disrespectful Diss Track of All Time