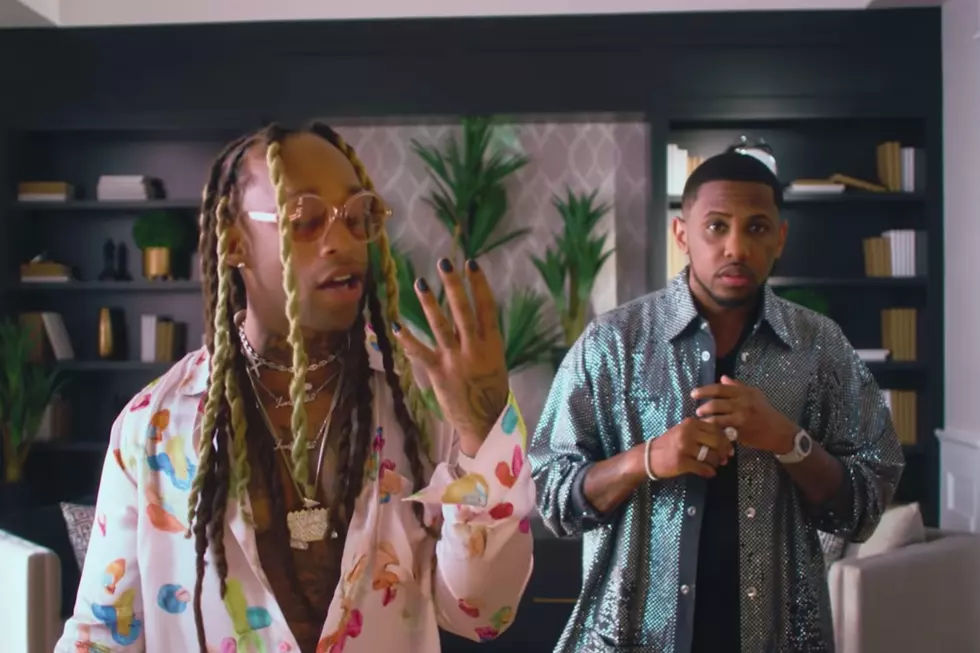 Fabolous "Ooh Yeah" Video: Ty Dolla Sign Plays Poolside Poker
MyFabolousLife via YouTube
Fabolous' Summertime Shootout 3 mixtape may finally be coming soon. The Brooklyn spitter dropped a video with Ty Dolla $ign today (Aug. 10) for what appears to be the long-teased project's lead single, "Ooh Yeah."
Directed by Gerard Victor, the visual features Fab and Ty playing poker with a squad of women who warm up poolside by playing Monopoly and Connect Four. Apparently it was family game night.
The track finds the pair talking romantic slick talk over a spare R&B beat from Wallis Lane, Foreign Teck and Hitmaka. Ty drops designer brand names and closes, cutely, "I'm just sayin'." Fab's opening verse features typically clever wordplay.
"What's a snack to an entrée? Bought a Ghost just to haunt, bae/Know you ain't a saint but you can get some Saint Laurent, bae/Know you smoke blunts but you been looking like a joint, bae," he raps.
"Ooh Yeah" originally dropped in July with artwork reminiscent of the pop art stylings of covers for Fab's first two Summertime Shootout tapes released in 2015 and 2016, respectively.
If there was any doubt the song will be featured on a forthcoming third installment, Loso shared the music video on Instagram with the hashtag #SummertimeShootout3. He first teased a tape by that name last August.
For Ty, it's just the latest summer single on which he takes hook duty. The singer also appeared on Khalid's "OTW," Bhad Bhabie's "Trust Me," Buddy's "Hey Up There" and Christina Aguilera's "Accelerate," among others.
Watch Fabolous' music video for "Ooh Yeah" featuring Ty Dolla $ign below.
See Every Hip-Hop Song That Topped the Billboard Hot 100 in 2018