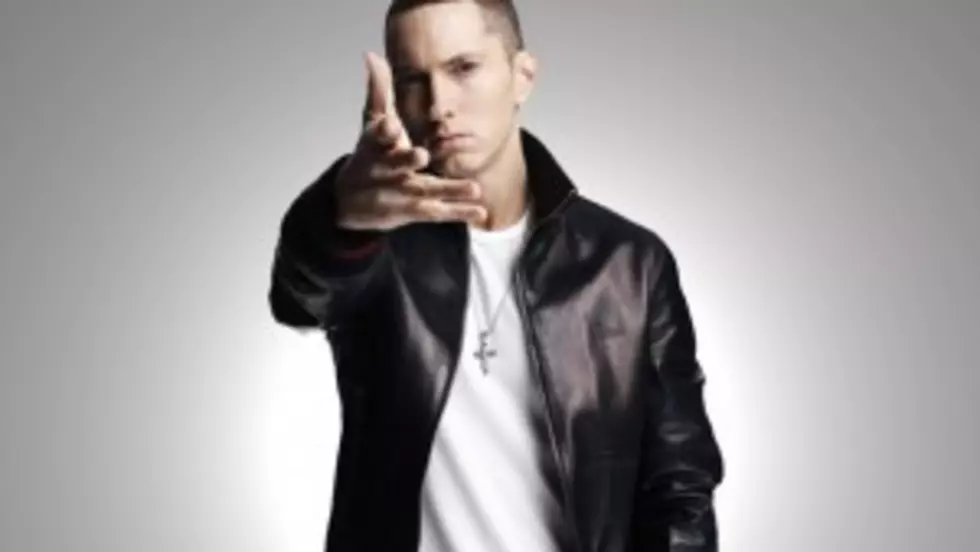 Eminem to Executive Produce Skylar Grey's Debut Album
Weeks ago, Eminem said he was beginning to start on his new LP and while that project is on the horizon, hopefully for next year, Slim Shady is keeping his plate full with other endeavors, as well. Today it was announced that not only will he appear on Skylar Grey's new single, "C'Mon Let Me Ride" (due December 11), but he will serve as Executive Producer for the singer's debut album, Don't Look Down.
"When I was working on Recovery I was introduced to Skylar by Alex Da Kid and I was blown away with her talent as both a songwriter and vocalist," Em said this afternoon in a released statement. "This album is really going to give her a chance to connect with the fans who probably know her music, but might not know her yet. I think they will be as impressed as I am."
As for producer Alex Da Kim himself, he said working with Skylar was meaningful and announced he signed her to his imprint.
"I was immediately impressed with her vision, fearlessness, artistic talent and overall musicianship," the producer said in a statement. "I was determined to make her the first artist signed to KIDinaKORNER. KIDinaKORNER was founded on the principals of signing innovative artists that have the ability to blur our perceptions of genres. To me, Skylar Grey represents the embodiment of this principal."
Don't Look Down is scheduled for release next year, in the Spring, according to Interscope records. Meanwhile, Em will also appear on a new 50 Cent single, according to Fif. The Queens rapper tweeted he and Shady shot the video in Detroit recently. Details on that record are forthcoming. —Shaheem Reid