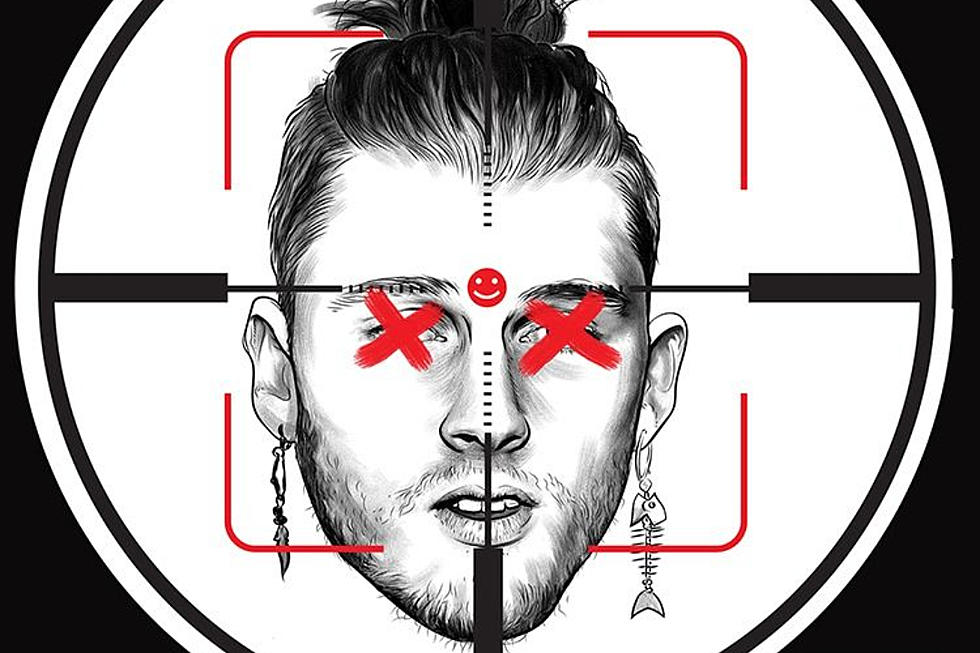 Eminem "Killshot": Listen to New Machine Gun Kelly Diss
Shady / Aftermath
The track is the latest shot fired in a beef sparked by lines dissing the Pittsburgh rapper on "Not Alike" from Em's new album Kamikaze. Kelly responded days later with "Rap Devil" and later described the beef during a concert as a "battle between the past and the muthafuckin' future."
On Shady's new diss, he compares Machine Gun Kelly to 9-year-old Instagram phenom Lil Tay and repeatedly slams Kelly for mentioning his daughter ("'I think my dad's gone crazy,' yeah, Hailie, you right/Dad's always mad cooped up in the studio, yellin' at the mic"). Em also claims he's not mad.
"Stan, stan, son, listen, man, dad isn't mad/But how you gonna name yourself after a damn gun and have a man bun?" Eminem raps.
Later he mockingly quotes Kelly and offers a retort, "'Slim you're old,' ahh Kelly, ooh/But I'm 45 and I'm still outselling you."
In another shocking quote, Em accuses Diddy of being the person who put out the hit that ultimately killed Tupac Shakur. "Kells, the day you put out a hit's the day Diddy admits/That he put the hit out that got Pac killed," he raps. Jay Electronica was quick to respond, telling Em that he needs to "tread carefully."
Shady told Sway Calloway in an interview this week that he was undecided about whether to respond to Kelly's diss, which had racked up over 71 million views on YouTube at the time this post was published.
"I wanna destroy him, but I also don't wanna make him bigger," Em said. "Because now you're a fucking enemy."
Elsewhere in Sway's interview, Eminem expressed regret over using the word "faggot" to diss Tyler, The Creator on the Kamikaze single "Fall," saying, "I realized that I was hurting a lot of other people by saying it."
It's currently unclear who produced Shady's latest diss. "Not Alike" and "Rap Devil" were both produced by Ronny J, who collaborated with Tay Keith on the former track, according to Tidal.
Listen to Eminem's "Killshot" below.
See Hip-Hop Fans Name The Most Disrespectful Diss Track of All Time