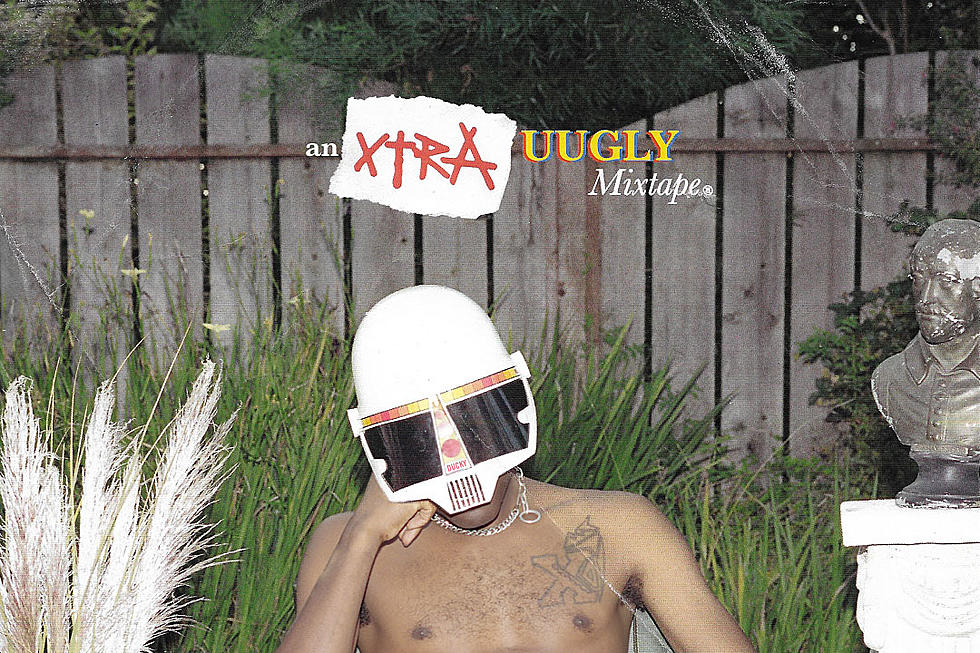 Duckwrth Drops 'An Xtra Uugly' Mixtape
Republic Records
After dropping the song "TAMAGOTCHI" and revealing the cover for his next project, Duckwrth has now released his latest mixtape, an XTRA UUGLY Mixtape. 
According to the rapper, the mixtape's title is all about being "unapologetically you." Duckwrth added, "Walking in full UUGLY stride, screaming, 'No matter what they say, I DO IT anyway!' This is the anthem for your rebellion. Smash the ordinary into pieces, and after that, build your own dreams. Not because you can but because you have to."
The 13-track project, which includes guest appearances from ChannelTres, Troi Irons and Louis Futon, serves as a follow-up to Duckwrth's 2016 debut album, I'M UUGLY. The mixtape also includes the Michael Jackson-inspired "MICHUUL." and the previously released "BOY."
In 2016, XXL caught up with the Los Angeles rapper, who compared his style to that of André 3000 and Frank Ocean. "I've been compared to a lot of interesting people," he told us. "I got compared to Frank Ocean recently; Tyler The Creator, André 3000. [My sound is] funk. Not just your general scope of Parliament-Funkadelic or George Clinton funk. It's like a feeling. A feeling in your stomach that just makes you move."
Duckwrth is currently on tour with Rich Chigga through Nov. 21. Up next for the rappers, they'll be making a stop in Boston tonight (Nov. 3) and will then head to Philadelphia on Nov. 4. The two will also make stops in New York, Chicago, Minneapolis and Los Angeles.
Check out the tracklist and listen to the project below.
Duckwrth's an XTRA UUGLY Mixtape Tracklist
1. "XTRA"
2. "UUGLY OVERTURE"
3. "THROWYOASSOUT" Feat. ChannelTres
4. "MICHUUL."
5. "BUMMER / 2BUCKS"
6. "BOY"
7. "WAKE UP!" Feat. Troi Irons
8. "MANSIONS FREESTYLE"
9. "TAMAGOTCHI"
10. "BACKYARD MIRACLES"
11. "HELLO GOD" Feat. Louis Futon
12. "SUMMER'S EXIT"
13. "MAN IN THE SKY"
See New Music Releases for November 2017