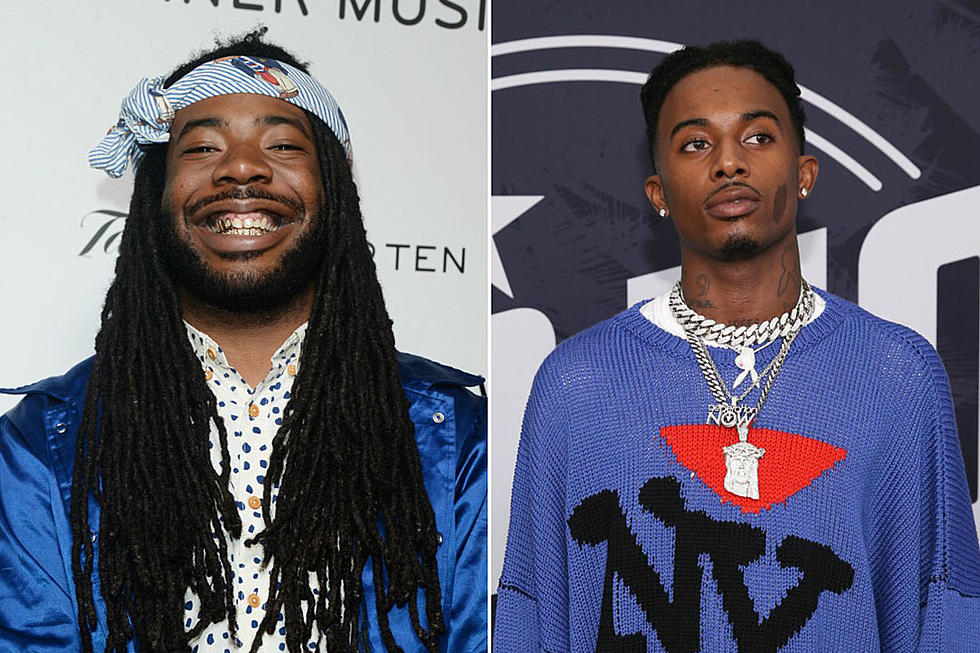 DRAM Recruits Playboi Carti for New Song "Crumbs"
Matt Winkelmeyer / Bennett Raglin, Getty Images (2)
Ahead of the release of his yet-to-be named album, DRAM gets some help from Playboi Carti on his latest song "Crumbs."
Produced by OZ, the song finds DRAM and Carti rapping about drugs, women and parties. "We got mollies, we got Lucy/Christina round here somewhere/We got shea butters in here, swimming in they underwear/Get what the fuck I want, when the fuck I want, anything I want/I go get it cause I paid the cost to stunt," DRAM spits.
"Crumbs" is just the latest track in a string of releases for DRAM. Earlier this month, the rapper teamed up with producer Rick Rubin for the song "Check Ya Fabrics" and previously released "Ill Nana" with Trippie Redd and "Gilligan" with A$AP Rocky and Juicy J.
In October, DRAM announced a slight name change, dropping the periods from his moniker. The rapper teamed up with Funny or Die to make the announcement, releasing a Maury parody where it's shown that he's not the father of the periods. "No more periods in my shit, it's just DRAM," he says in the clip.
In related news, Playboi Carti and Blac Chyna recently sparked dating rumors when the two appeared together in a video online. In the clip, Chyna and the "Magnolia" rapper can be seen in a car together riding around Los Angeles. Chyna appears to be wearing the rapper's Playboy bunny chain and is also seen putting hearts around his head with a Snapchat filter.
Listen to "Crumbs" below.
See New Music Releases for November 2017