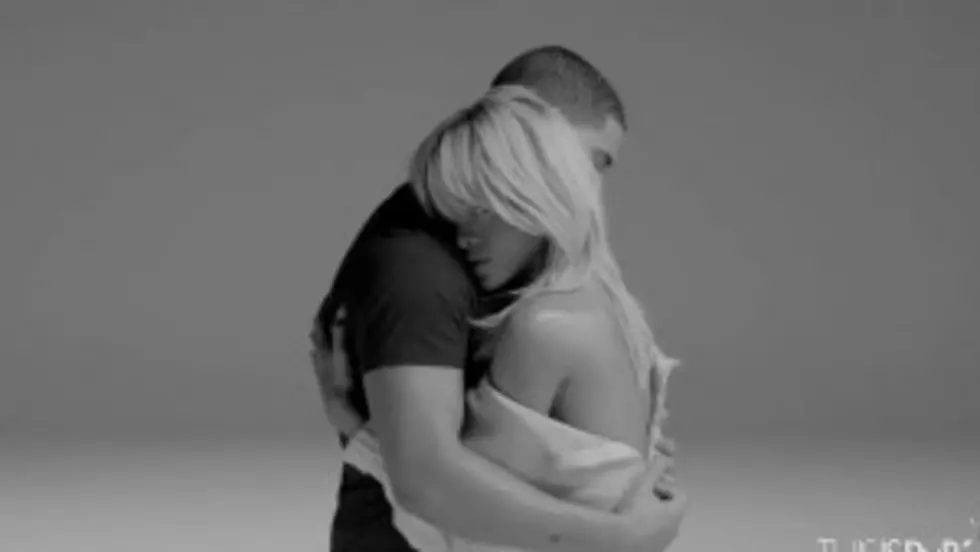 Drake's "Take Care" Video Drops Friday
Drake recently wrapped up his Club Paradise tour on March 11 in San Diego, California. But the Toronto rapper isn't taking any breaks, already shooting the video for his Take Care hit title track featuring Rihanna.
Drizzy took to Twitter yesterday (March 20) to tell his fans the vid for "Take Care" will be dropping this Friday and that "HYFR" will be shot next.
"Take Care video drops Friday. Shooting HYFR tmrw. OVO," he wrote.
Still-shots of the video have already surfaced on the net, including the one above, which shows Drake and former fling Rihanna emotionally hugged up in front of a plain white wall.
While Drake has a great relationship with Rihanna, there's another young lady that isn't too happy with the Young Money MC. As previously reported on XXLMag.com, Drake was recently sued by a woman named Ericka Lee, whose voice appears on the "Marvin's Room" cut off Take Care and Drizzy isn't staying quiet about the allegations.
Drake filed his response a couple of days ago, saying he never promised her any money and that "she consented to the use of her voice in the song 'Marvin's Room' for no compensation." Drake also denies the two ever had an intimate affair and that he never threatened her over complaints about getting paid for the song, which Lee also alleged.
A judge has yet to rule in this case. —Gina Montana