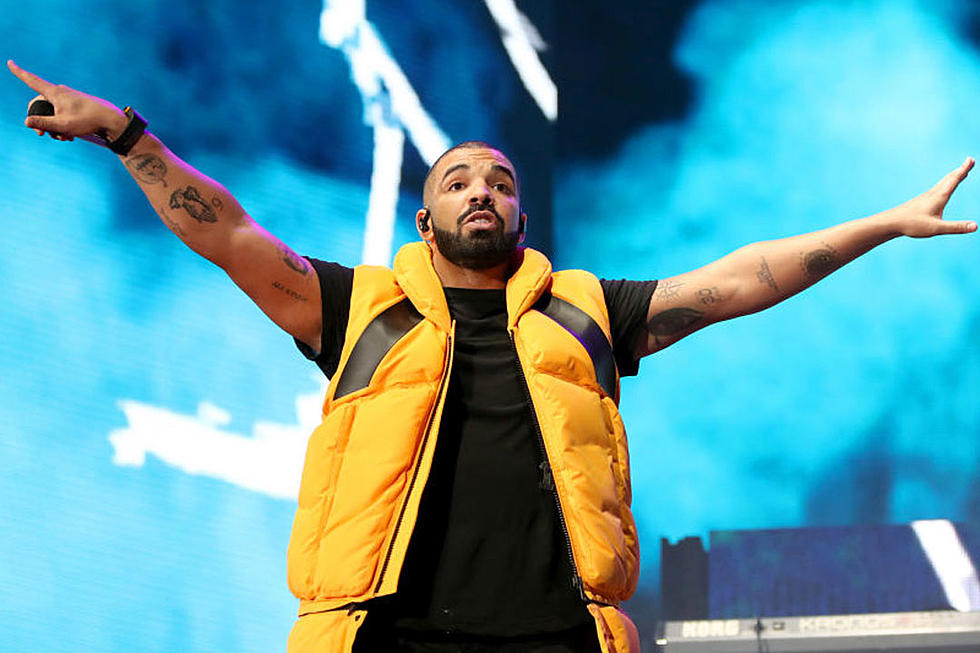 Drake Ties The Beatles for Most Billboard Top 10 Hot 100 Singles in a Decade
Christopher Polk, Getty Images
No Billboard record is safe as long as Drake is pumping out hits. With his new single, "God's Plan" recently landing atop the Billboard Hot 100, and "Diplomatic Immunity" also falling in the top 10, Aubrey has tied a record previously solely held by The Beatles. Now, the 6 God and the famed English rock band are the only acts to have 20 singles reach the top 10 of the chart in a single decade, reports Billboard.
Earlier this week, it was announced Drake had surpassed Jay-Z as the rapper with the most Billboard top 10 hits. Drake, who charted his first top 10 song in 2010, will surely break the tie with The Beatles with two more years to do so.
See Drake's 20 top 10 hits below.
1. "Find Your Love," No. 5, July 3, 2010
2. "Right Above It," Lil Wayne Feat. Drake, Sept. 4, 2010
3. "What's My Name?," Rihanna Feat. Drake, No. 1 (one week), Nov. 20, 2010
4. "I'm on One," DJ Khaled Feat. Drake, Rick Ross and Lil Wayne (No. 10), June 11, 2011
5. "She Will," Lil Wayne Feat. Drake, Sept. 3, 2011
6. "Make Me Proud," Feat. Nicki Minaj, No. 9, Nov. 5, 2011
7. "Take Care," Feat. Rihanna, No. 7, March 24, 2012
8. "F**kin' Problems," A$AP Rocky Feat. Drake, 2 Chainz and Kendrick Lamar, No. 8, Feb. 16, 2013
9. "Love Me," Lil Wayne Feat. Drake & Future, No. 9, March 23, 2013
10. "Started From the Bottom," No. 6, March 9, 2013
11. "Hold On, We're Going Home," Feat. Majid Jordan, No. 4, Oct. 12, 2013
12. "Hotline Bling," No. 2, Oct. 24, 2015
13. "Work," Rihanna Feat. Drake, No. 1 (nine weeks), March 5, 2016
14. "Summer Sixteen," No. 6, March 20, 2016
15. "One Dance," Feat. WizKid and Kyla, No. 1 (10 weeks), May 21, 2016
16. "Fake Love," No. 8, Feb. 18, 2017
17. "Passionfruit," No. 8, April 8, 2017
18. "Portland," Feat. Quavo and Travis Scott, No. 9, April 8, 2017
19. "God's Plan," No. 1 (one week to date), Feb. 3, 2018
20. "Diplomatic Immunity," No. 7 to date, Feb. 3, 2018
See Photos of Drake's Different Looks Over the Years