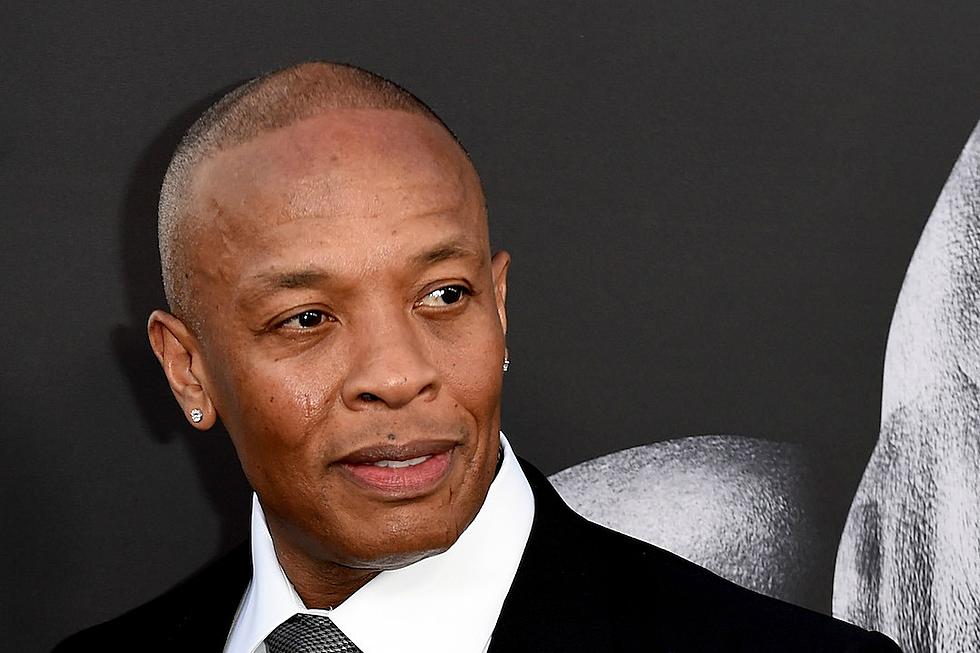 Dr. Dre Denies Verified Instagram User Is His Son
Kevin Winter, Getty Images
When it comes to his family, Dr. Dre doesn't play around, and he's not about to let anyone come in and falsely claim to be part of it. The hip-hop mogul posts a screenshot from a verified Instagram user's page, calling him out for falsely writing that he is the "Son of Dr. Dre" in his profile's bio.
Dre says that the user, who goes by "Lou G." is a "complete fake" and not the son of the wealthy Beats CEO.
"This person is claiming to be the son of Dr. Dre," he writes. "He is not. He is a complete fake. There is no relation."
Before Dre's post about Lou G.'s account, his page garnered nearly 500,000 followers with just 24 public photos. The original handle, @jetpacknyc, now only leads to a page with a following of 3,300 people.
Earlier this week, however, Uproxx reported that there may be some confusion on Dr. Dre's part regarding the user, as Lou G.'s bio could have been referring to former Yo! MTV Raps host Doctor Dré, who hosted the show for seven seasons starting in 1989 with Ed Lover. Lou G. being the son of Dré and not the Chronic super producer has not been confirmed, but it could make more sense.
See the post from Dr. Dre's account calling out the verified user that apparently claimed to be his son.
See New Music Releases for November 2017