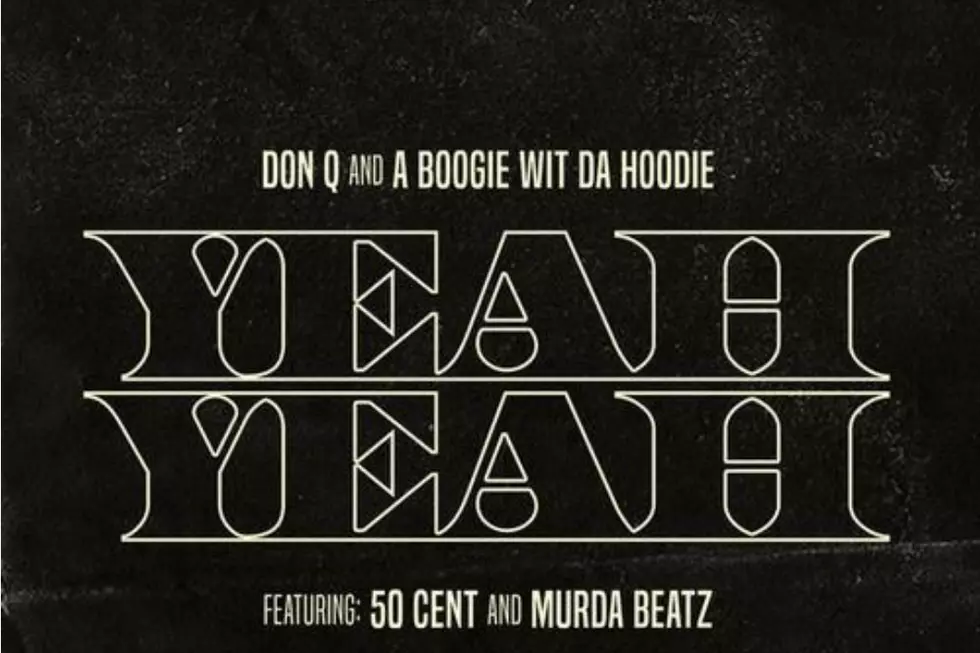 Don Q "Yeah Yeah": A Boogie Wit Da Hoodie, 50 Cent and Murda Beatz Come Along for the Ride
Atlantic
Don Q is putting together his second project of 2018 and on Thursday (Aug. 9), he delivers the high-powered single from the forthcoming effort with "Yeah Yeah," featuring A Boogie Wit Da Hoodie and 50 Cent, and produced by Murda Beatz.
The "Fefe" producer whips up an intoxicating instrumental with an island vibe that is perfect for dutty wining to. Boogie puts together a catchy chorus. "I know I ain't perfect, but look I'm working/I could make a melody like, yeah, yeah," he rhymes. "We just turning up, what you really want?/They tryna tell us that we can't go back there/Don't tell me you love me, show me the money/Where I'm from, love can go bad, yeah/Don't you feel alone, I go through it too/Now turn around, let me hear you say, 'yeah, yeah.'"
Don Q steps up to the challenge and rides the wave. "It's been some time, but it's worth the wait/These other niggas tryna perpetrate/Spreading money out in my circle and make it circulate/They got the nerve to say that I'm forgetting 'bout niggas/But niggas forgetting the favors I couldn't get out of niggas," he raps.
Fif keeps it gully during his time to shine spitting, "We come from the city that's never sleep/Stay on point or get hit up for no reason/My young niggas hurt them, they meant to murk 'em/They putting work in," 50 Cent rhymes.
The song resides on the upcoming mixtape, Don Season 2, the sequel to 2016's Don Season, hosted by DJ Don Cannon, which is set to drop on Aug. 31. The new offering will be the follow-up to Don Talk, which dropped in March and featured guest spots from Pusha T, Tee Grizzley and Desiigner.
Listen to "Yeah Yeah" below.
Here's the Ultimate Guide to Rappers With Acronyms in Their Name