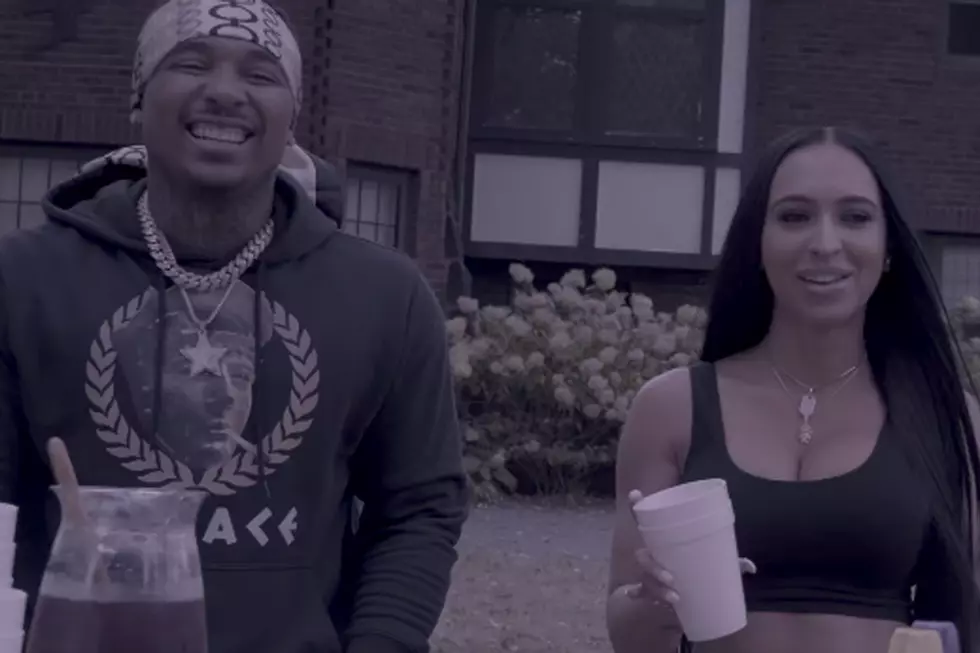 Doe Boy Gives Out Lean in "Pints" Video
Doe Boy
In the video, which is directed by Believe, the 24-year-old Cleveland rapper serves customers the finest purple drank. As consumers arrive, they are greeted by a gorgeous woman who gives out pints of syrup from her make-shift "lean" stand. "I wanted to bring the theme of the video to life. We wanted to have a little fun with this one so we added a 'Pints'-style lemonade stand," Doe Boy says.
Less than two years after being released from jail, Doe Boy is back and is making big moves. The Freebandz signee released his In Freebandz We Trust 2 this past October. The tape was presented by Future and featured 18 tracks that included appearances from DJ Esco, Future and Lil Durk plus an all-star cast of producers like Sonny Digital, Drumma Boy, TM88, Southside and Cardo.
The tape featured the singles "Shoot Em Up," "Sneak Dissin" and the GS9 crew tribute, "Shurmda Gang." In Freebandz We Trust 2 is the follow-up to his April mixtape, Codeine Confessions.
Watch the video for "Pints" below.
See New Music Releases for November 2017