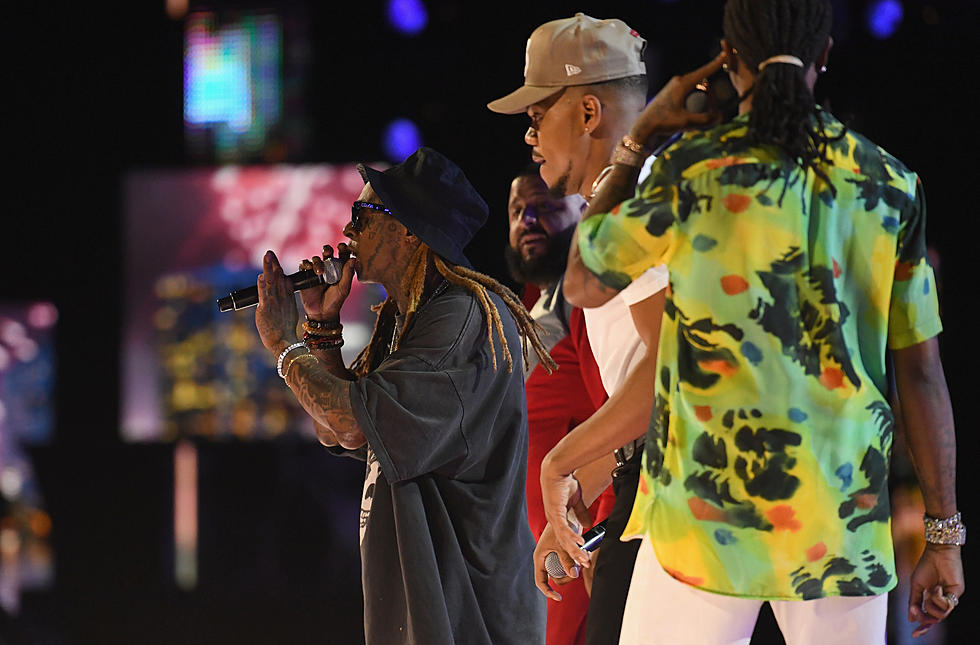 DJ Khaled Brings Out Lil Wayne, Quavo and Chance The Rapper at 2017 BET Awards
Paras Griffin, Getty Images for BET
DJ Khaled brings out Lil Wayne, Quavo and Chance The Rapper to perform "I'm the One" at the 2017 BET Awards. The South Florida native took the stage to perform the hit single in front of thousands of fans. The stage set was like a boat and the performance was electric. "I'm the One," which also features Justin Bieber, currently sits at No. 2 on the Hot 100 chart.
Khaled just recently released his newest album Grateful last week. It's his 10th studio album. Khaled has released four singles off the album so far, including "Shining," "I'm the One,""To the Max" and "Wild Thoughts." He has five Future features, four Travis Scott features and two Kodak Black features, to name a few. He recently released the video for his track "On Everything."
Check out the performance by Khaled below.
See Fans' Predictions for the Hip-Hop Songs That Will Rule Summer 2017