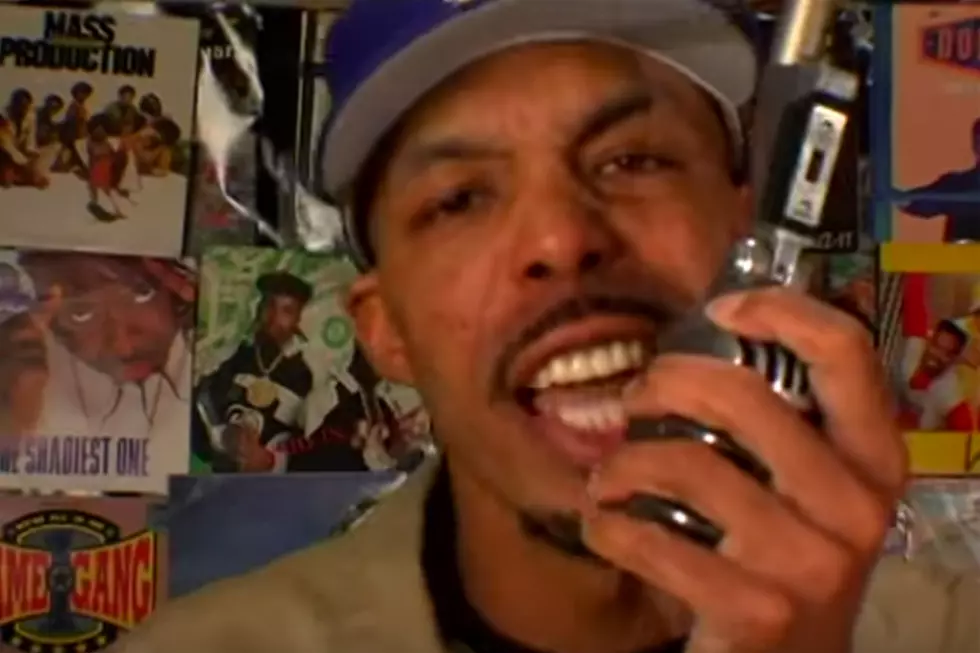 DJ Crazy Toones Passes Away From Heart Attack
YouTube
Famed West Coast DJ and producer DJ Crazy Toones passed away today (Jan. 9) from a heart attack. Born Lamar Dupré Calhoun, Crazy Toones was the brother of Texas-hailing rapper WC and got into music when his brother did in the early 1990's. Crazy Toones came to be known in the underground scene as something of mixtape connect, often hosting cyphers to his menacing, bass heavy beats.
Over the years, Toones worked with WC & The Maad Circle, Coolio, Kurupt, Xhibit, Snoop Dogg and more and had ties to Westside Connection and Lench Mob Records. His most recent gig was being Ice Cube's official tour DJ. Cube was one of the first in the rap world to confirm the death, writing on Twitter, "I just lost my homie, brother, DJ, confidant and love one. Crazy Toones passed away today and I'm fucked up about it. We miss you & love u," with a pic of the DJ doing his usual on-stage antics and throwing up the W.
Crazy Toones is known for producing West Coast hits like West Connection's "Let It Reign" and was an instrumental part of Mack 10's 1995 debut album. There's no doubt Crazy Toones' legacy in hip-hop will surely live on. Check out tweets from Ice Cube, Ice T and more in the hip-hop community who've shared their condolences for Crazy Toones in the gallery above.
See 40 Hip-Hop Albums Turning 20 in 2017