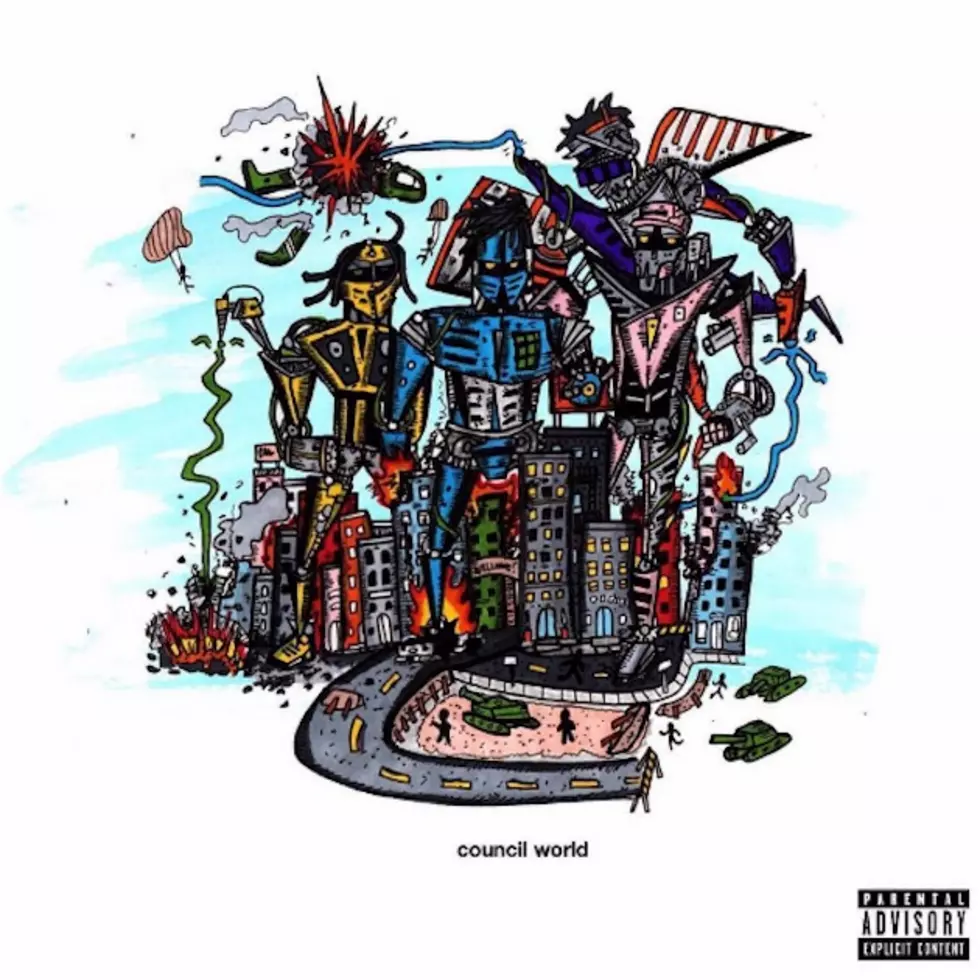 Divine Council Release 'Council World' EP
Epic
Virginia collective Divine Council assemble like Voltron for Council World, the group's five-track EP that drops today through Epic. Made up of Lord Linco, Cyrax, $ilk Money and Icytwat, the group had leveraged their online fanbase to catch the eye of famed music industry executive L.A. Reid who signed the group to Epic Records shortly after.
Listen to Council World below courtesy of Spotify, or download the EP via iTunes. Two of the tracks, "Dick in da Dope" and "Rolie Polie Olie," have been out for a few months already, having received visuals, the former of the two directed by Miggy.
Just last week, the group spoke to XXL, with $ilk Money saying that the group's goal in hip-hop is to "change the sound, change the feeling, and change the world. It ain't really just about chasing the paper, at the end of the day niggas trying to make amazing fucking music and deadass change the whole sound. Everything sounds the same. Everything is trap this, trap that. It's so many subgenres to trap." Lord Linco added, "People scared to really dig in themselves and bring out that greatness. That's what we do."
As for their sound, $ilk describes it as "audio pastel because we pastel colors. It's cause when you listen to our shit…for real, when I listen to certain beats or sounds I see a color. So it's like when you hear our shit, it gives you color."
Listen to their Council World EP below.
50 Great Albums From Rappers With Poetic Flows