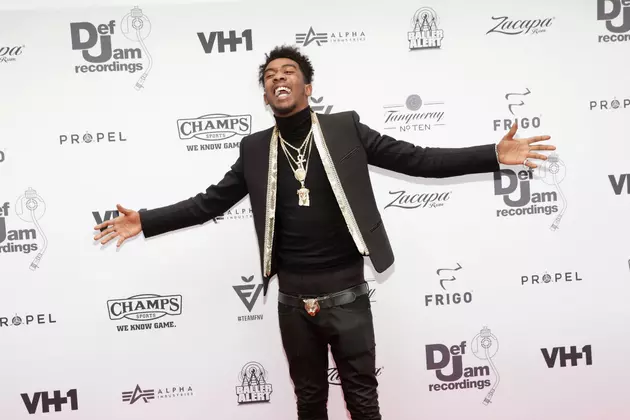 Desiigner Helps Adidas Celebrate New NHL Jerseys
Cindy Ord, Getty Images
As great as the payout is for album streams and guest features, there's something about special collaborations when different worlds like music and sports collide for a moment. Now, Adidas and the NHL have provided such a moment. Earlier this week, Adidas tweeted out a recap video of a private event they held in honor of their partnership with the NHL, featuring none other than Desiigner.
Adidas will be supplying the jersey and gear for all 31 teams in the NHL for the upcoming 2017-18 season. They held a release event to showcase the new jersey that is supposedly lighter yet stronger than the Reebok jersey from this previous season. To help make the night that much more hype, they had Desiigner perform a high energy set.
Desiigner started his performance wearing the jersey from the newest addition to the NHL, the Vegas Golden Knights. But as he often does at shows, he removes the jersey to close out his set shirtless. He also invited a handful of people to join him on stage to share the night.
You can watch videos of the recap from Adidas as well as clips from his performance below.
Go Behind the Scenes With Desiigner a the 2016 XXL Freshman Shoot