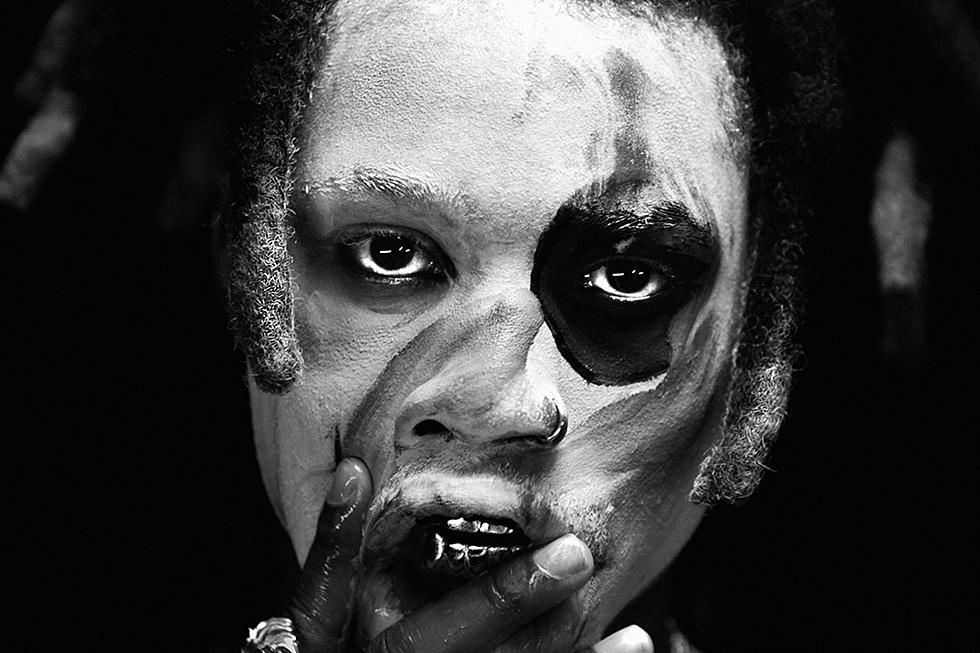 Listen to Denzel Curry's 'Ta13oo' Album Featuring J.I.D, GoldLink and More
PH Recordings
Adding a layer of uniqueness to the release, Curry unloaded Ta13oo in two different installments before today. Each act in the three-part LP carries a different title. The first two went by the names of Light and Gray. The third is titled, Black.
Preceded by the release of "Clout Cobain," a track that details the perils of being a clout-chaser, Ta13oo is an LP that serves as a reminder to fans folks who might have forgotten the talent that is Denzel Curry. Speaking on the album for the 2018 XXL Freshman Issue, Curry explained that he planned to make an album that altered the course of hip-hop.
"I'm gon' cause a radical-ass change in the rap game," explained. "Everybody wanna touch on the subject but ain't nobody doing [anything] about it except for people like Kendrick [Lamar] and all them; they're pushing the envelope constantly."
He continued, "I'm gonna make sure out of this new generation, everybody talking 'bout pushing the envelope and end up doing the same shit that everybody else doing, but I'm really gonna push the envelope. And first things first, I gotta break a few eggs in order for that to change."
You can stream Curry's latest LP below.
Denzel Curry's Ta13oo Album Tracklist 
1. "Taboo | Ta13oo"
2. "Black Balloons | 13lack 13alloonz" featuring Twelve'len and GoldLink
3. "Cash Maniac | Cazh Man1ac" featuring Nyyjerya
4. "Sumo | Zumo"
1. "Super Saiyan Superman"
2. "Switch It Up"
3. "Mad I Got It"
4. "Sirens" featuring J.I.D
5. "Clout Cobain"
1. "The Blackest Balloon l THE 13lackezt 13allooN"
2. "Percs l Percz"
3. "Vengeance l Vengeance" JpegMafia and ZillaKami
4. "Black Metal Terrorist l 13 Mt"

See 20 of Your Favorite Rappers Naming Their Favorite Rappers