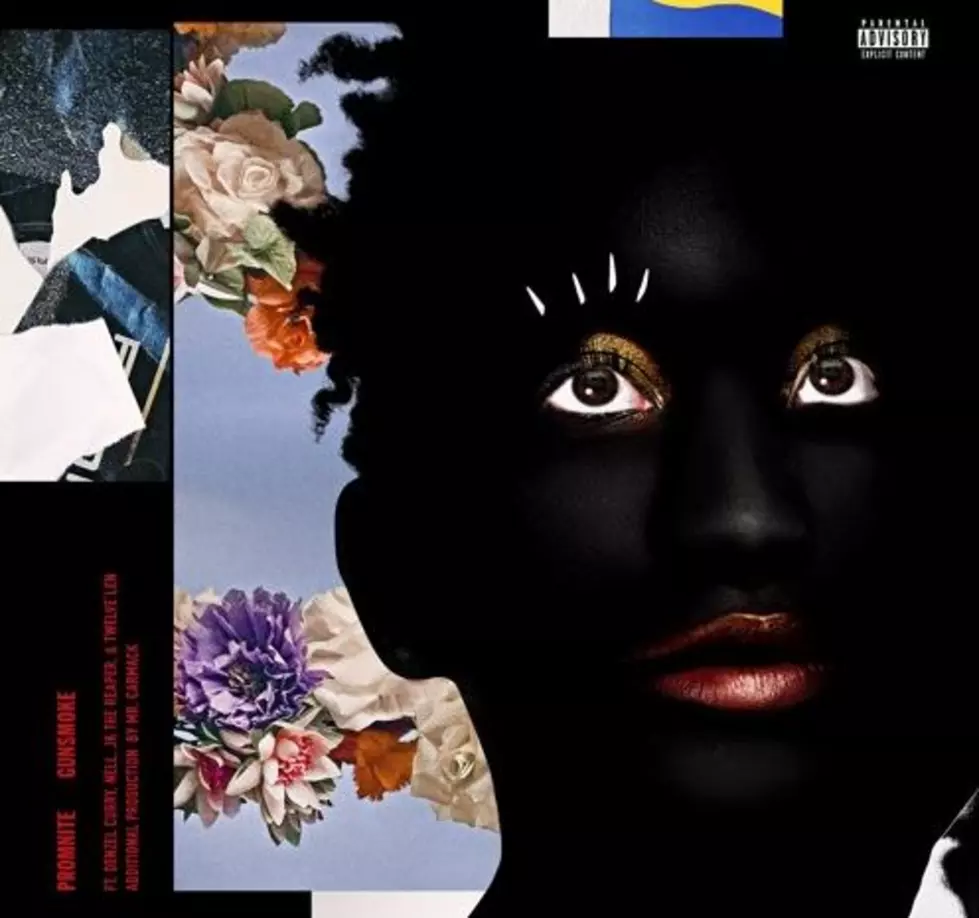 Denzel Curry, Nell, J.K. The Reaper and Twelve'len Attack on "Gunsmoke"
Promnite via SoundCloud
Fool's Gold producer Promnite enlisted some heavy hitters for his new song. Denzel Curry and a couple members of the C9 collective jumped on the producer's latest record "Gunsmoke," which will appear on Promnite's next project for Fool's Gold. Curry, Nell, J.K. The Reaper and Twelve'len put on a lyrical exhibition that's guided by this hypnotic instrumental.
2016 has been a year to remember for Curry. The Florida native secured a spot in this year's XXL Freshman class, providing him with a new level of fame and recognition. Since then, Curry has been determined to make the most of the opportunity.
"I watched people blow up after the XXL cover and I watched people drown, you know what I'm saying?" he told XXL. And that's not what I'm trying to do. The stakes are higher. People want to see what you going to come with next and I gotta keep evolving. My favorite artists always keep evolving so I gotta do the same shit, keep evolving. Like Kendrick, he's one of my favorite artists and I seen him here. On the cover and now, he evolved. He worked. J. Cole same thing, a little shaky, but he evolved too and you can't be mad at him at all. That's what I'm trying to do.
Curry followed through on his plan to evolve when he inked a distribution deal with Loma Vista Records. Not long after he signed, the "Threatz" rapper spoke to XXL about his decision to stay independent.
"I feel like I'm just staying in touch with what I've been trying to do for a long time," he said. "Like if I went to a major, you never know, what if they don't like the stuff I do? I could just get shelved. And then I'm stuck in a contract and I can't leave. And if that happens, you're gonna realize, you're going to start hating it, so the power with being indie is you could do whatever you want. It's freedom. Everybody wants freedom, you don't want to be shackled, especially as an artist. Nobody wants to be shackled at the end of the day."
Check out the entire interview with Curry and his team for more insight on his new deal. And make sure to check out his Imperial album if you have been sleeping on it.
Meet Every Member of Denzel Curry's C9 Collective