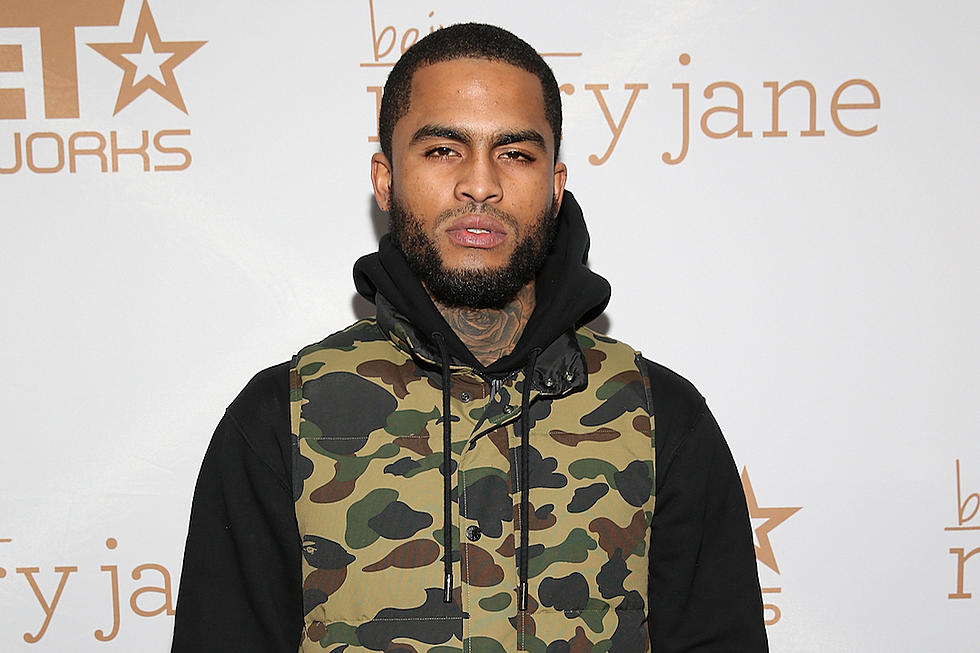 Dave East Makes Acting Debut in 'Being Mary Jane'
Bennett Raglin, Getty Images
Dave East established himself as one to watch in 2016 with the release of his Kairi Chanel mixtape and news that he signed to Def Jam, his debut album to be released through the label. He kicks off the new year with more endeavors, appearing in the season four premiere episode of BET's Being Mary Jane starring Gabrielle Union.
In the episode, which can be watched in full through the channel's website, East appears as himself, an emerging young rap artist, Mary Jane Paul's first interview assignment at her new job. East isn't immediately forthright with information, giving short answers early, but opens up somewhat when asked about his days playing basketball. "It was just at that age, 18 to 21, I couldn't really be coached or talked to, I had a hot temper. My life had to make a big transition to me doing that to not working to me doing the music," he says in a below clip. Further down, he performs "KD" off his 2015 mixtape Hate Me Now.
East promoted the TV spot on Instagram yesterday, hashtagging a post with #FromTheJectsToTV. The Harlem rapper has been busy in the short new year, appearing alongside Wiz Khalifa on Duke's new "Billboard" and trading bars with G Herbo and Don Q on "No Hook," released earlier this week. East as well previewed new music a few days back, sharing some of what's to come on Instagram, tagging Nas in the process. "What We Doing," he captioned one post.
20 Hip-Hop Albums Turning 10 in 2017