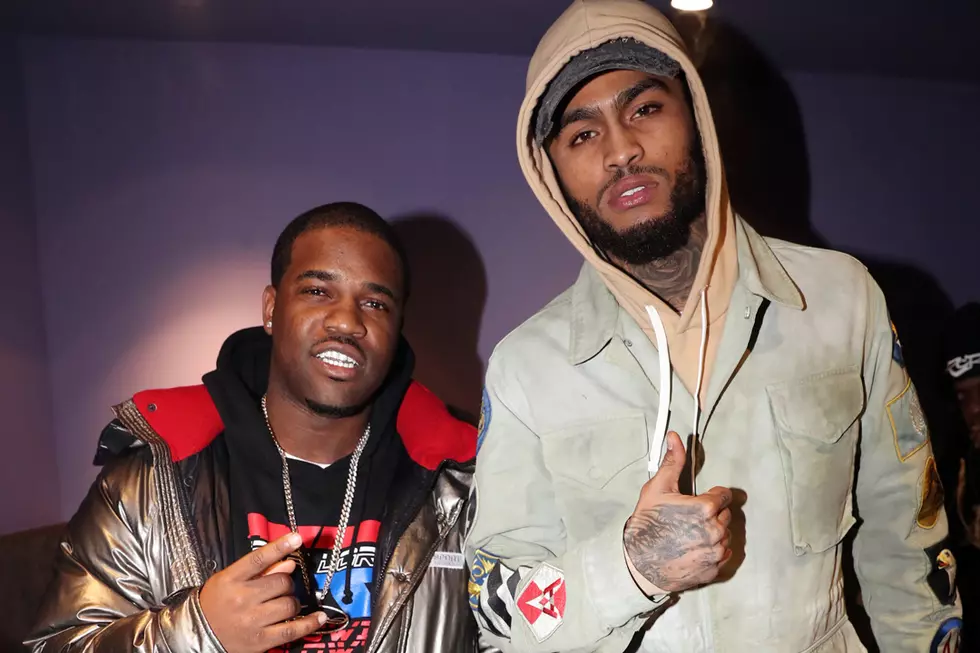 Hear Dave East and ASAP Ferg's New Collab "Paper Chasin"
Johnny Nunez, Getty Images
Def Jam Recordings just dropped their second installment of their artist roster mixtape series, Direct Deposit today (March 3) and it's got some tough collabs on it. Def Jam signee Dave East and A$AP Ferg linked up in honor of the project by releasing the track "Paper Chasin." Like the title implies, the song is all about collecting as many dead presidents as possible by any means necessary. Ferg holds down the hook and the two Harlemites trade bars on the 3-minute track while the beat samples a money counter machine.
"Ferg and ya boy on a paper chase/All of these diamonds they look like a lake/And I'm mixing Maison Margiela with Bathing Ape/I put codeine in the Gatorade/I walk in the club and the boss stop/Can't pronounce what I pulled out the car lot/Emotional niggas be all in they feelings 'cuz killin' they bitch hit a soft spot," spits East.
"Chasin chasin, all this paper chasin'/I'mma work for months/All this money making/Fuckin' on your lady while you masturbating/Me and David East finna rule the nation," raps Ferg in the second verse.
Iggy Azalea and Lil Uzi Vert also have a collab on Def Jam's new compilation called "Can't Lose." Other artists featured on Direct Deposit Vol. 2 include 2 Chainz, Big Sean and Vince Staples.
Check out Direct Deposit Vol. 2 via SoundCloud below and purchase "Paper Chasin" on iTunes.
Go Behind the Scenes With Dave East at 2016 XXL Freshman Class Cover Shoot