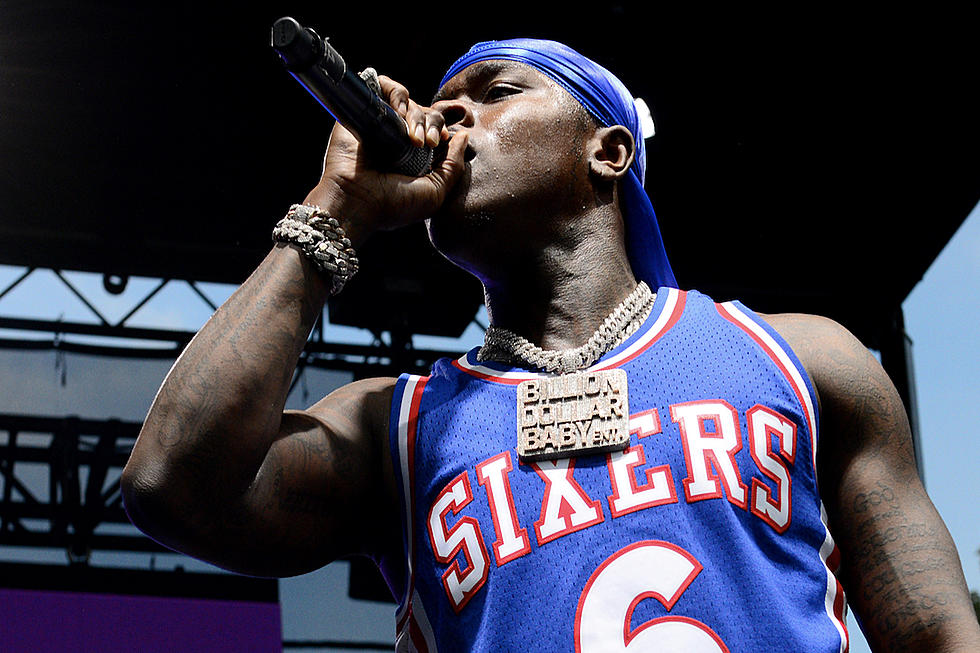 DaBaby Kirk Album: Listen to New Songs With Chance The Rapper, Migos and More
Lisa Lake, Getty Images
DaBaby's new album Kirk has arrived.
"Intro," opens the album with a quick-fire flow that finds DaBaby addressing some personal matters. Specifically, the recent death of his father.
"Thinkin' 'bout my grandmama and shit/I got the number one record, they acknowledged the jit (Ayy, yo, Kid)/They goin' crazy when they play it, head bobbin' and shit/And I'm just somewhere fucked up thinkin' 'bout my father and shit/They found him dead a couple days before I started tour/Same day I flew back to the city from Miami/I was out there with the family," he raps on the track.
Kirk is the North Carolina native's second studio album and comes after Baby on Baby, another 13-track album the 27-year-old released earlier this year.
Stream DaBaby's newest album Kirk below.
DaBaby's Kirk Album Tracklist 
1. "Intro"
2. "Off the Rip"
3. "Bop"
4. "Vibez"
5. "Pop Star" featuring Kevin Gates
6. "Gospel" featuring Chance The Rapper, Gucci Mane and YK Osiris
7. "iPhone" featuring Nicki Minaj
8. "Toes" featuring Lil Baby and Moneybagg Yo
9. "Really" featuring Stunna 4 Vegas
10. "Prolly Heard"
11. "Raw Shit"
12. "There He Go"
13. "XXL"
See Every XXL Freshman Cover Since 2007
See Photos of Every XXL Freshman Ever Inducted Into the Freshman Class Over the Years