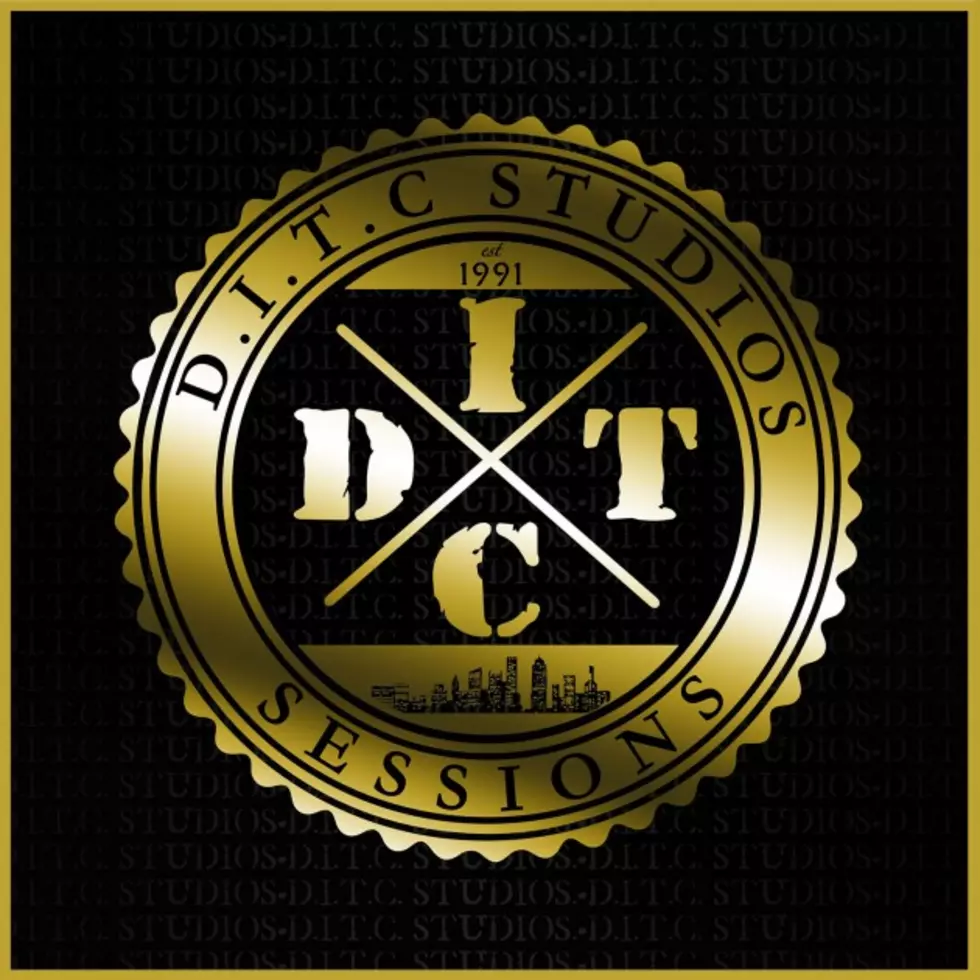 D.I.T.C. Announce 'Sessions' Album, Drop "Rock Shyt" Featuring Fat Joe, Lord Finesse and Diamond D
D.I.T.C. Crew
The legendary D.I.T.C. Crew -- Fat Joe, Lord Finesse, Diamond D, A.G., Showbiz, O.C., Buckwild and the late Big L -- are coming out with a new album. Sessions will be released on Oct. 28. You can pre-order the album now.
D.I.T.C. released their self-titled debut LP 16 years ago. Their upcoming 12-track project will surely bring joy to hip-hop fans worldwide. You can peep the tracklist below.
In conjunction with the album announcement, the Diggin' in the Crates Crew released their lead single, "Rock Shyt" featuring Fat Joe, Lord Finesse and Diamond D. You can bump the Supa Ugly-produced banger below.
"It's always good to work with my day ones, especially for me since I played an integral role in laying the ground work," Diamond D said to XXL. "'Rock Shyt' stays true to our sound, gritty and hardbody."
Lord Finesse continued, "We are still following the iconic blueprint. A mixture of good music and the message. We don't just talk it; we represent it."
D.I.T.C.'s Sessions Tracklist
1. "Not For Nothing" Featuring O.C. & A.G.
2. "Rock Shyt Too" Featuring Fat Joe, Lord Finesse & Diamond D
3. "Its Cold Outside" Featuring Fat Joe, A.G. & O.C.
4. "A. Barnes" Featuring A.G.
5. "Granted" Featuring O.C.
6. "Fat Joe Speaks" Featuring Fat Joe
7. "New Wave" Featuring Fat Joe, A.G. & O.C.
8. "Everytime I Touch the Mic" f/ O.C., A.G., A. Bless & Frank V
9. "Make 'Em Proud" Featuring Fat Joe, Diamond D & A.G.
10. "Connect 3" Featuring Diamond D, O.C. & A.G.
11. "Diggin' Number" Featuring Fat Joe, O.C. & A.G.
12. "Rock Shyt" Featuring Fat Joe, Lord Finesse & Diamond D
20 Most Anticipated Albums of 2016 According to Fans