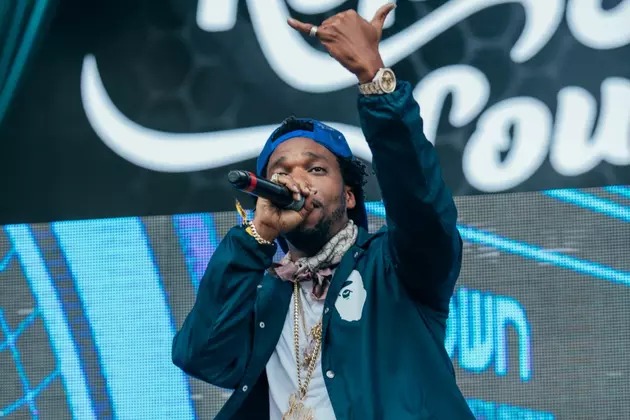 Currensy Drops New Song "Not a Crumb"
@theinfamousjc
New music from Curren$y is never too far around the corner. Today (May 13), we get the new banger, "Not a Crumb," from the New Orleans spitta.
The Jet Life boss taps Sonny Digital for the track on the short offering. He fills out the dreamy instrumental with conservative drum kicks, and spacey pings and tones.
The Hot Spitta handles the rest as he rhymes about his paper stacking skills. "Sorry for the Wraith I pulled up links/Dressed really fresh I don't do with these things/If I want it right now I got throwing weight/Money to the sky, hoe I don't play/And I couldn't see it going any other way, the others pray/That we continue touchin' money put enough away," Spitta raps.
After going harder than ever in 2016, Curren$y has let up slightly this year, but is still getting it in. He started off the year dropping the Jetlanta project, an EP he put together with Jet Life artists, Cornerboy P and T.Y. The project was inspired by a trip to the A. Hence the name.
In February, he announced he would be dropping his new album, The Motion Picture Soundtrack, in April. "See u in April," he wrote on Instagram. "Titling the album #themotionpicturesoundtrack because life is totally a movie… This shall be the perfect score #jlrworking." The project did not drop last month as expected, but we did get a mixtape from him on 4/20, because of course.
Curren$y will be on the upcoming Audiomack EP, along with the likes of Slim Thug, Rich The Kid, Audio Push and others.
Listen to Spitta's "Not a Crumb" below.
133 Rapper-Launched Record Labels From the Past and Present