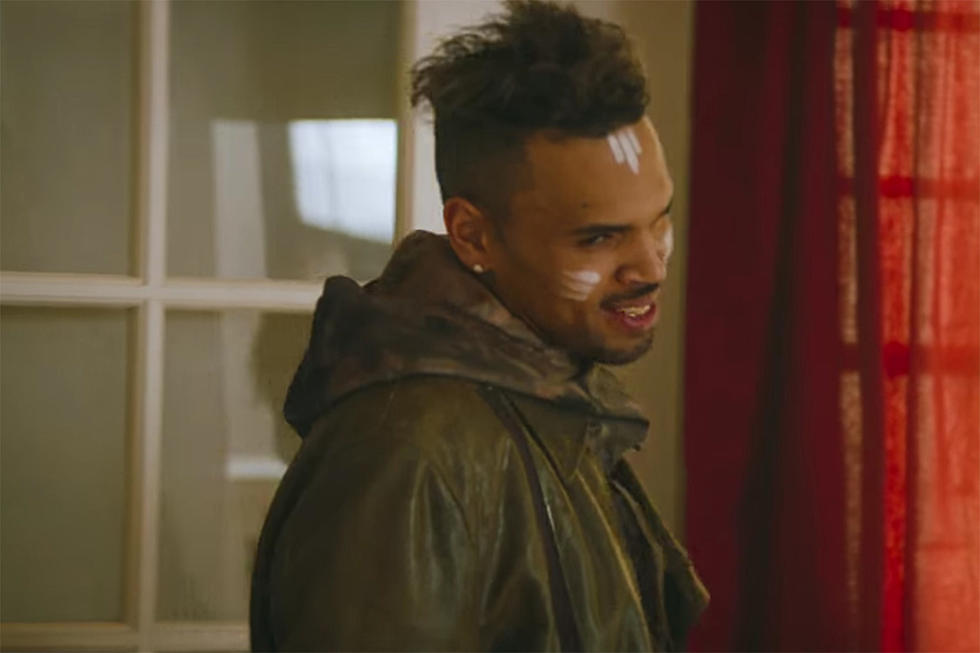 Chris Brown Menaces the Suburbs in New "Tempo" Video
ChrisBrownVEVO via YouTube
As was the case with all of his videos supporting Heartbreak on a Full Moon to this point, C. Breezy's latest vid is heavy on the choreography. Like his Future and Young Thug-assisted visual, "High End," this one makes use of a lot of makeup, and there appear to be several dancing ghouls going along with him.
The visual for "Tempo" finds C. Breezy and company cruising into town on what looks like a levitating, wheel-less school bus. From the moment Breezy and his pals make their way off the floating whip, it's clear they mean to do some serious damage to "Tempo Street," which is the suburban section they find themselves in when the video starts.
The damage they do involves some serious robberies and vandalism, and of course, some dancing. All together, it's a pretty entertaining vid to add to C. Breezy's recent collection of visuals.
Check out the video for "Tempo" below. Give C. Breezy's Joyner Lucas collab "Stranger Things" when you're done with that.
See New Music Releases for March 2018