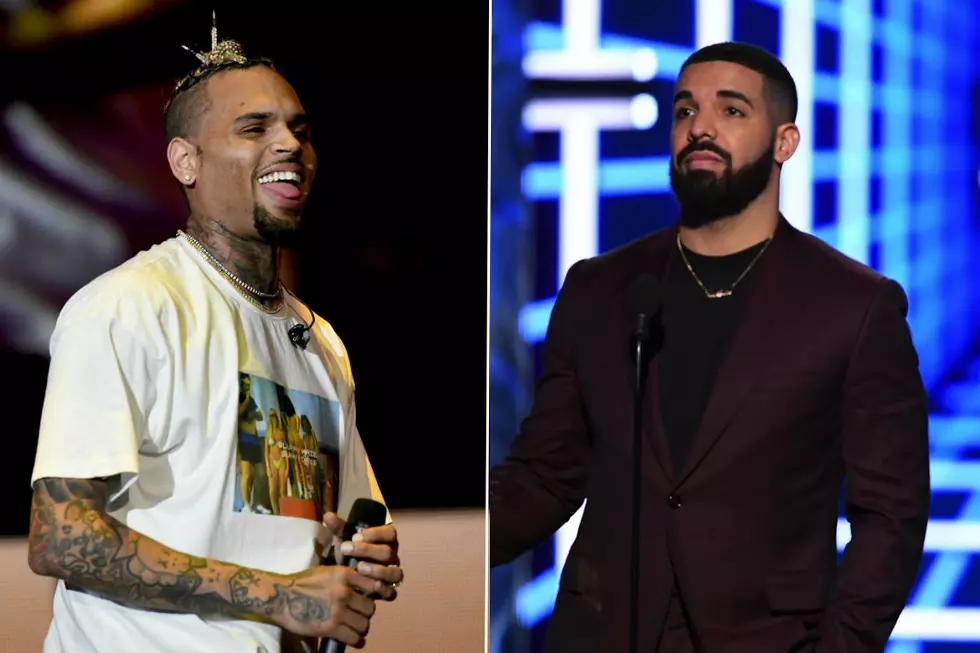 Chris Brown and Drake Song Snippet Surfaces: Listen
Craig Barritt / Kevin Winter, Getty Images (2)
It looks like a new C. Breezy and 6ix God collab is really happening.
On Sunday night (May 5), Chris Brown celebrated his 30th birthday with a party in Woodland Hills, Calif., and, at the shindig, he previewed his forthcoming Drake collab for attendees. Multiple snippets have made their way to the web, and the track sounds like it's going to be a good one.
With Breezy and Drizzy coming together, it was either going to be a track for the ladies or a party anthem—and based on what we can hear, it's definitely the former. Drake is crooning to a special someone, letting her know she "got it" and complimenting her style, while Breezy comes in to do the same.
"Girl you got it! You got it girl, you got it!" Drake sings on the hook. It wouldn't be far-fetched to assume "You Got It" is the title of the song, but it remains unclear thus far.
"IM SO EXCITED ABOUT THIS INDIGO ALBUM NOW!" Chris wrote. "( oh, and just to let y'all in on a lil secret) IM TURNING 30 so there will be 30 songs on this one. SORRY NOT SORRY."
Listen to snippets of Breezy and Drizzy's upcoming collab below. Are you looking forward to this track?
See Photos of Drake's Different Looks Over the Years