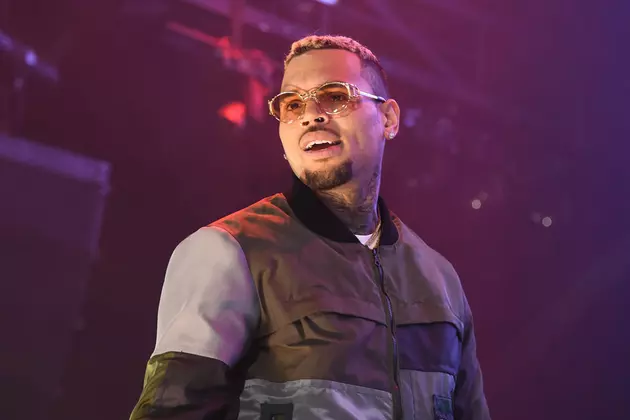 Chris Brown Denies Rape Allegations
Dave Kotinsky, Getty Images
Brown posted an image with the words "This Bitch Is Lyin!" written on a photo. In the caption, the singer writes in all caps, "I WANNA MAKE IT PERFECTLY CLEAR…… THIS IS FALSE AND A WHOLE LOT OF CAP! NNNNNNNNEEEEEEEEEEVVVVVVVVVVEEEEEERRRRRR!!!!!! FOR MY DAUGHTER AND MY FAMILY THIS IS SO DISPRESPECTFUL [sic] AND IS AGAINST MY CHARACTER AND MORALS!!!!!"
Once she was in Brown's hotel suite, Karima alleges that the singer followed her into the bathroom, grabbed her by the right arm and pulled her into a dressing room where Brown allegedly raped her for "25 to 30 minutes." The victim describes the alleged rape as "brutal and violent." She also claims that Brown's bodyguard and one of the singer's friends "abused" her as well.
A source close to Brown reportedly told TMZ that the singer was never alone with the alleged victim and that Brown's girlfriend, Ammika Harris, was also in the hotel room at the time. In addition, there were 20 people in the room "hanging out" and listening to Brown's music via his iPhone.
Check out Chris Brown's Instagram post below.
See 12 Pictures of Rappers With Pop Icons