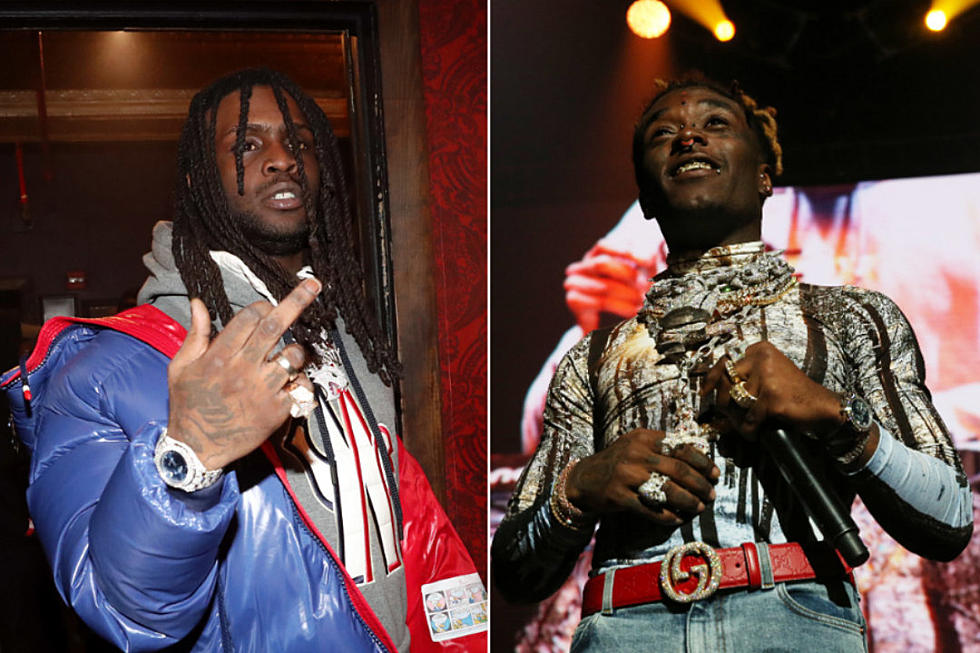 Chief Keef to Release Song With Lil Uzi Vert
Johnny Nunez / Bennett Raglin, Getty Images (2)
Chief Keef is always working behind the scenes. The Chicago native recently announced he has an upcoming collab with Lil Uzi Vert waiting in the wing.
Sosa shared the news via Instagram on Saturday (April 20), along with a snippet of the track. "Me and My brother coming real soon Hoes," he captioned the post. The song appears to be called "Mooliani" and finds Keef rapping over spacey chords and gunshots.
"Got a lotta cake like my b-day/Get a lotta weight/Get a lotta hate," he rhymes. "Boy don't get your face discombobulated/Say she wanna face me/I'm coming out baby/That mooliani baby/Take ya to Benihana baby/I got my semi-auto baby/In case it's problems baby."
Uzi cosigned the preview in the comments with spaceship and Earth emojis. No more details were given on the forthcoming collab but it sounds like it should be coming sooner than later.
Chief Keef is coming off the release of his GloToven collab project with Atlanta-based producer Zaytoven, which came out in March.
Check out the snippet of the new Chief Keef and Lil Uzi Vert record below.
See Behind-the-Scenes Photos of Lil Uzi Vert at the 2016 XXL Freshman Shoot