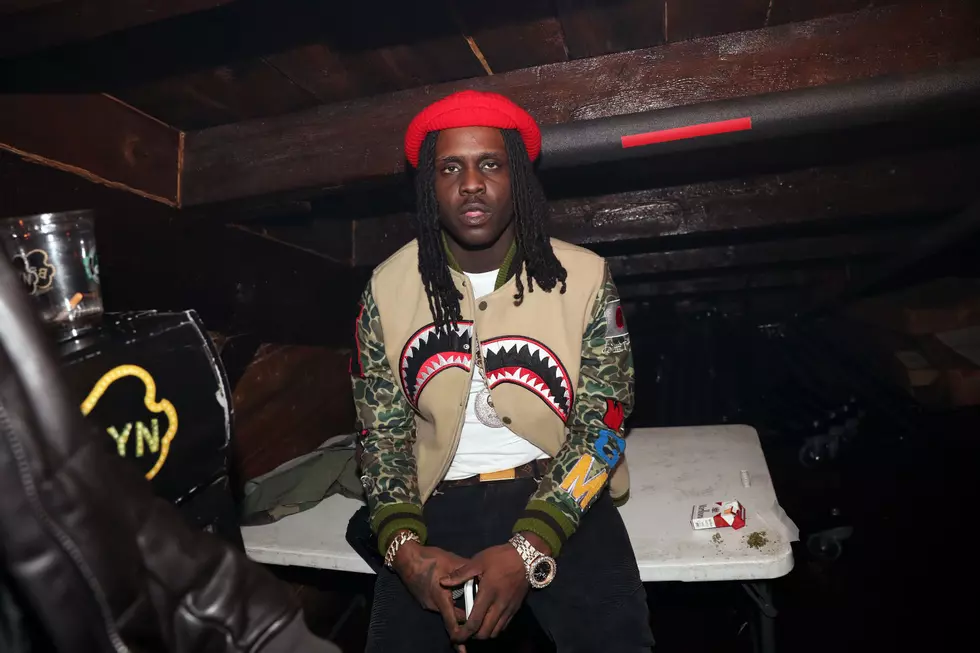 Chief Keef Is Back With "Text"
Johnny Nunez, Getty Images
Another day, another Chief Keef leak. Today (Jan. 26), new Keef tunes hit the web, this song is titled "Text." On the new record, it starts off with a clip of a man speaking patois and transitions to Keef rapping about girls, guns and money. The record is produced by Stuntman.
On New Year's Day, Chief Keef dropped his 17-track Two Zero One Seven project, which featured guest spots from Tadoe and production via Lux Luger, Young Chop, LeekLeek and Keef himself.
He also announced a that he's going on a month-long tour. The 15-city tour begins this weekend in New Orleans and will go through Denver, Dallas, Philadelphia, Pittsburgh, Detroit and more before wrapping up in Cincinnati, Ohio on Feb. 25.
2017 is looking like a big year for Keef. He plans to drop three more mixtapes in 2017, including Thot Breaker on Feb. 14, followed by Dedication and Mansion Music.
40 Hip-Hop Albums Turning 20 in 2017