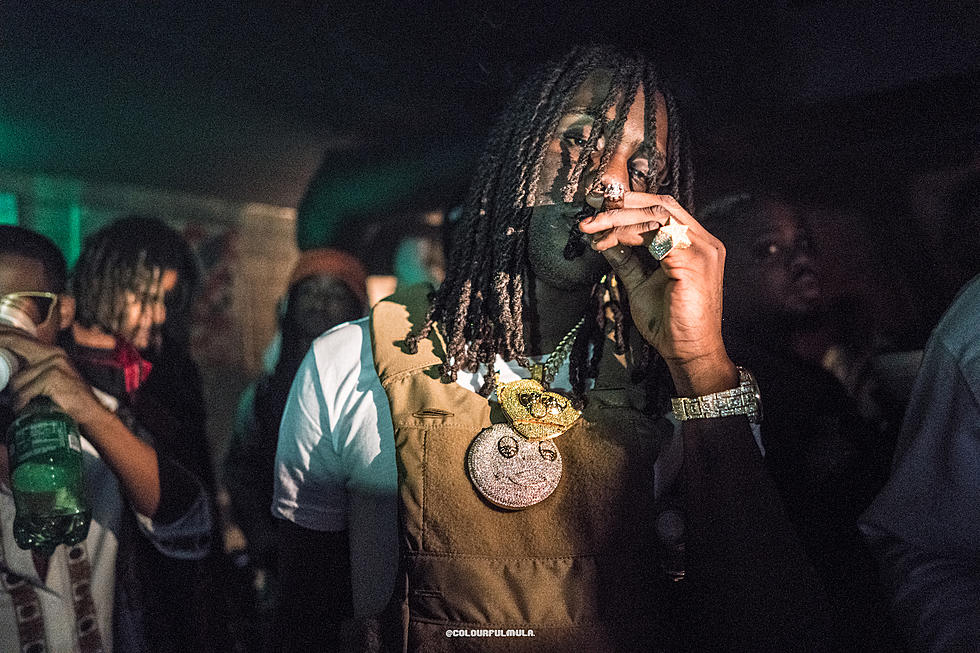 Chief Keef Grabs Lil Yachty and A Boogie Wit Da Hoodie for 'The Dedication' Tracklist
Colourful Mula
It's not often Chief Keef puts major features on his projects. He had Lil Bibby on his latest project The W, but Keef usually keeps his features limited to his GBE crew—Tadoe, Ballout, Fredo Santana, etc. Now, for the first time since his 2012 debut album Finally Rich, Sosa is including some big names on his new album The Dedication, and XXL has the exclusive first look at the album's official tracklist.
Lil Yachty and A Boogie Wit Da Hoodie will both be featured on The Dedication, which officially drops Dec. 1. Pre-orders will be available on iTunes this Friday (Nov. 10), along with the Lil Yachty collab "Come on Now." Tadoe is also featured on two songs from the album.
Eight of the album's 15 tracks are produced by D. Rich, and previously released records like "Kills" and "Text," some of the best songs Keef has dropped this year, are also included on the LP. Sosa himself produced two songs on the album under his producer pseudonym Turbo.
Keef revealed the cover art a little while back, and his longtime creative director Colourful Mula told XXL a bit about the inspiration for the cover. "The album title was inspired by Lil Wayne, so me and Keef wanted to find a creative spin on the original Dedication cover," says Mula. "Keef randomly said 'crossword puzzle' and I took it from there. It's also fun to see what fans find in the puzzle which could always be a hint at future song titles and projects."
Peep the final cover, along with the tracklist and production credits for The Dedication, below.
Chief Keef's The Dedication Tracklist
1. "Ticket" (prod. by D. Rich)
2. "Keke Palmer" (prod. by StuntMan)
3. "Mail Box" (prod. by D. Rich)
4. "Cook" (prod. by D. Rich)
5. "Bad" Feat. Tadoe (prod. by Turbo)
6. "Text" (prod. by StuntMan)
7. "Get It" (prod. by D. Rich)
8. "Glory Bridge" Feat. A Boogie Wit Da Hoodie (prod. by Ness)
9. "Negro" (prod. by K.E. on the Track)
10. "Less Speed" (prod. by D. Rich)
11. "Come on Now" Feat. Lil Yachty (prod. by CBMix)
12. "Kills" (prod. by D. Rich)
13. "Told Y'all" (prod. by D. Rich)
14. "Let Me See" Feat. Tadoe (prod. by D. Rich)
15. "Be Back" (prod. by Turbo)
New Music Releases for November 2017