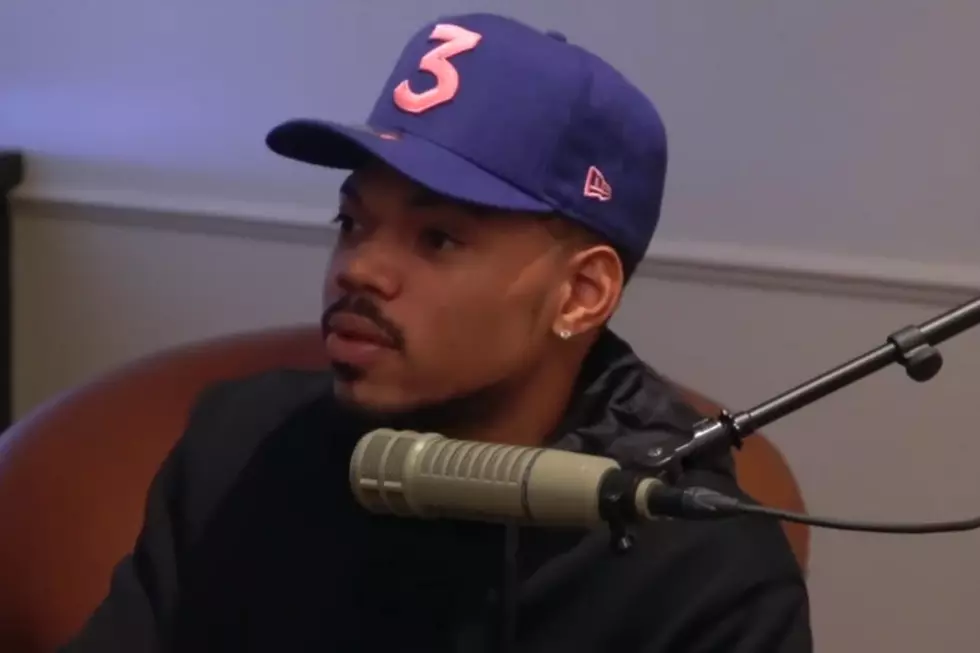 Chance The Rapper Admits He Has a Weird Understanding of Why He Was Left Off Kanye West's 'Ye' Album
Joe Budden TV
Last Friday (Oct. 5), Chano sat down with Joe Budden on The Joe Budden Podcast to share the news. Of course, the topic of his relationship with Kanye and the controversial rapper's new music came up. Chance admitted to having weird feelings about West's latest effort after essentially wasting two weeks of his time working on the album.
"Ye invited me out and I brought my family and we worked on some tracks," Chance revealed. "None of the verses that I wrote or anything that had an influence on was on the album."
The situation left Chano feeling some type of way. "I think like you have to understand my perspective of the music is how it affects me or the artist affected me before," he added. "So I have a weird understanding of Ye because I stayed there for two weeks and then when I left, nothing that I had put forth for the album — I didn't have any verses for me rapping myself, but stuff that I helped working with 'Ye on, verses and stuff weren't on there. It was different verses that he spit. So I have a weird relationship with it because it came out of nowhere."
Check out Chance revealing his feelings on Kanye's Ye album below.
See Photos of Chance The Rapper's Different Looks Over the Years