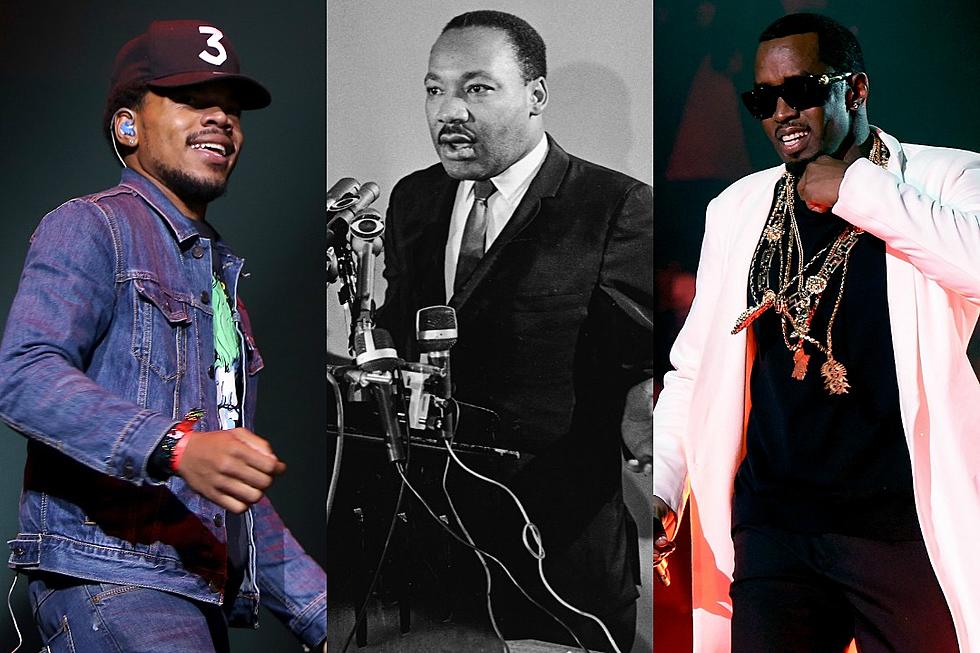 Chance The Rapper, Diddy, Pharrell and More Come Together for Dr. Martin Luther King Jr.'s 'I Have a Dream' Speech
Tasos Katopodis / Hulton Archive / Kevin Winter, Getty Images
Martin Luther King Jr. Weekend concluded on Monday (Jan. 16) with the civil rights leader's day of recognition, many posting King's more famous quotes and messages to social media. A collection of celebrities, rappers and hip-hop figures included, banded together on Twitter to honor King by reciting his "I Have a Dream" speech, each publishing a line from it to their own accounts.
As seen in the above gallery, Chance The Rapper, Alicia Keys, Common, Diddy and Pharrell joined Oprah, Shonda Rhimes, Kerry Washington, Tracee Ellis Ross and others in piecing together Dr. King's timeless words. Each tweet is tagged #IHaveADream and includes a torch emoji, the responsibility to pursue Dr. King's dream bestowed to all.
Check out the social media gesture above, which was also documented by Twitter moments. Congressman John Lewis as well tweeted in celebration of Dr. King's words, writing, "Dr. King taught us to recognize the dignity and worth of every human being. He was the moral compass of our nation."